20 selected for Miss & Mrs Msia Petite World 2017 Finals
The 20 finalists of Miss & Mrs Malaysia Petite World 2017 (12 for Miss category and 8 for Mrs category) were selected after they went through the talent and evening wear competitions during the semi-final rounds on 20 Aug at Atria Shopping Gallery, Damansara Jaya in Petaling Jaya.
In the talent show, participants showed their enthusiasm and zeal in their respective talents in front of a panel of judges. The most popular category was dancing.
For the evening wear presentation, the ladies dressed in beautiful gowns and glided across the stage exhibiting grace and poise.
A panel of 12 judges scored and picked the winners for two awards – Best Performance Award and Best Evening Gown Award. Angeline Goh Lee Lee danced away with talent win in Miss category while Florinda Johnson wowed the audience with her powerful vocals to win the award in Mrs category.
As for evening wear,  Renie Tan Zhi Ying wore the best dressed of the evening to win the award in Miss category while Lyann Loh Lee Lin took home the same award in Mrs category.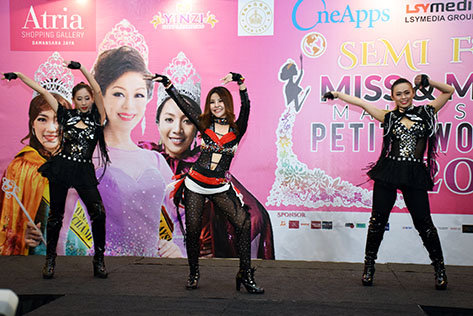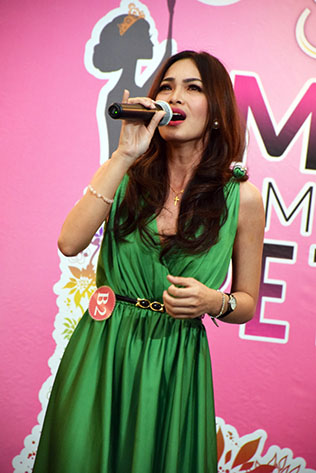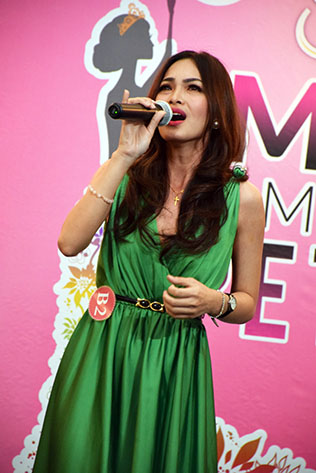 The new Mrs Malaysia Universe 2017 Carol Siew Chai Yin was ecstatic after she was presented a sash from ERM Malaysia general manager Sean Chia during the event. She will compete for the Mrs Universe 2017 title at Durban, South Africa in Sept.
The Miss & Mrs Malaysia Petite World 2017 pageant is open to all ladies below 163 cm. The pageant finals will be held on 13 Oct 2017 at HGH Galaxy Hall, Sentul, Kuala Lumpur.
Miss & Mrs Malaysia Petite World 2017 is organised by Yinzi Event & Marketing and ERM is the franchise holder for the pageant.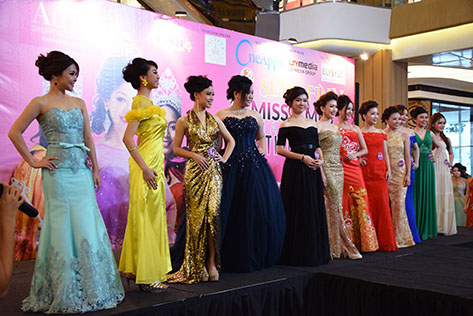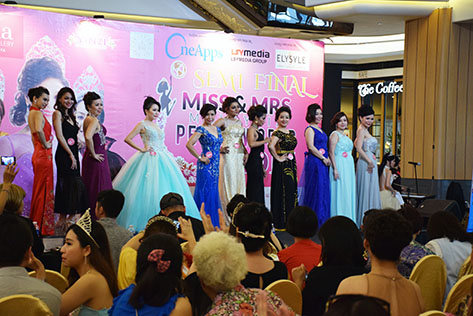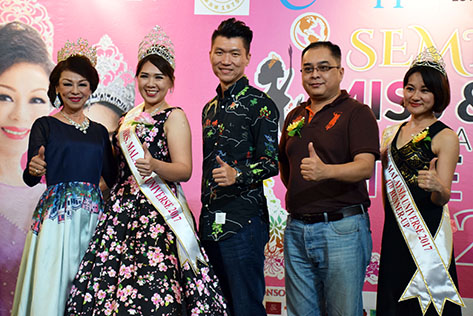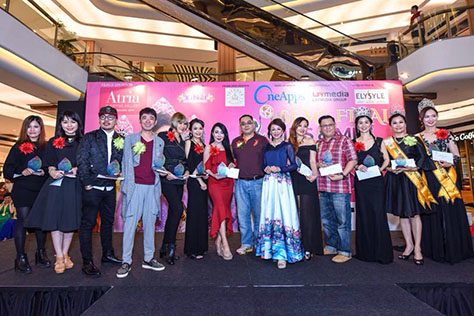 BEST PERFORMANCE AWARD
(Miss) Angeline Goh Lee Lee
(Mrs) Florinda Johnson
BEST EVENING GOWN AWARD
(Miss) Renie Tan Zhi Ying
(Mrs) Lyann Loh Lee Lin
MISS MALAYSIA PETITE WORLD 2017 FINALISTS
Chow Shu, 20, Kuala Lumpur
Shirlyn Sarina Hendry, 22, Sabah
Josephine Ng, 25, Bintulu
Renie Tan Zhi Ying, 25, Kuala Lumpur
Aurelia Elean Tay, 24, Tenom, Sabah
Tan Ze Swan, 20, Penang
Carrie Chow Kah Lay, 27, Penang
Christal Ong Jim Vun, 22, Puchong
Angeline Goh Lee Lee, 28, Skudai
Annevonne Siow Sze Ehen, 23, Kuala Lumpur
Chan Shi Yen, 28, Sg Petani, Kedah
Tiw Thing Ling, 20, Shah Alam
MRS MALAYSIA PETITE WORLD 2017 FINALISTS
Lyann Loh Lee Lin, 33, Kepong
Jesphin Josephine Morini Malajim, 37, Petaling Jaya
Shalini A/P Subramaniam, 29, Kuala Lumpur
Sharon Chia Mee Ling, 55, Kuala Lumpur
Florinda Johnson, 30, Kota Kinabalu
Shanmugapriya A/P Kalaiselvan, 34, Semenyih
Amy Chong Kim Mooi, 47, Kuala Lumpur
Melanie Foo Mei Lian, 56, Kuala Lumpur
PANEL OF JUDGES
Datin Maylene Yong
Alina Wang
Niki Chong Yang Yang
Maggie Loo
Dato' Dr Jacky Chee
Dr Jason Ang
Dr May Heong Chee Mei
Kenz Ho
Leong Wai Yee
Yvonne Kok
Alice Ngoo
Evelyn Lim