Miss Indonesia crowned Miss Cosmopolitan World 2017
Indonesia's Sheryltha Pratyscha was crowned Miss Cosmopolitan World 2017 in the beauty pageant grand finale held at Putrajaya Marriott Hotel on Sept 16, 2017.
The 23-year-old model and kids modelling school teacher was ecstatic as she triumphed over 29 other contestants from around the world to take the coveted title.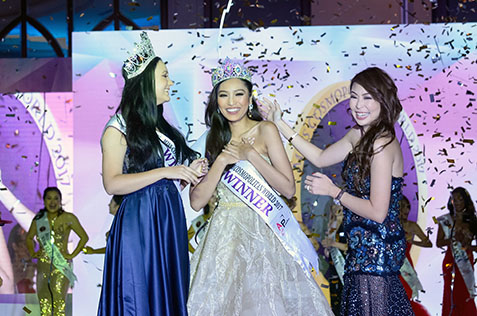 "I feel blessed. I am very thankful of what I have now. I was never expecting this. I always try to do everything with all my heart and never give up on what I believe.
"For me, we are all the winners. I would like to dedicate this crown to all my other beautiful pageant sisters, as the most valuable thing that I got from this pageant is a new family," Sheryltha said to Citizen Journalists Malaysia (CJMY) in an interview.
The 5 feet 8 inches (174 cm) tall gorgeous lass also won three subsidiary titles – Miss Elegance, Miss Gintell Wellness and Best National Costume.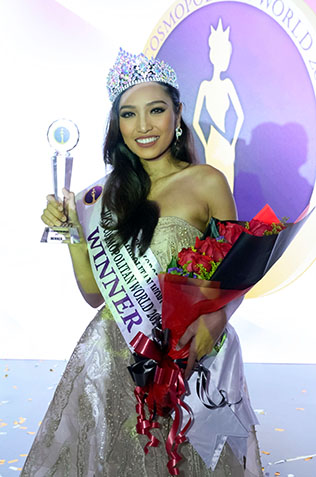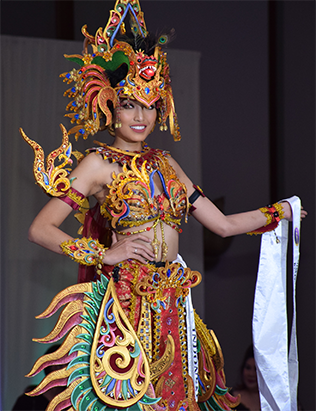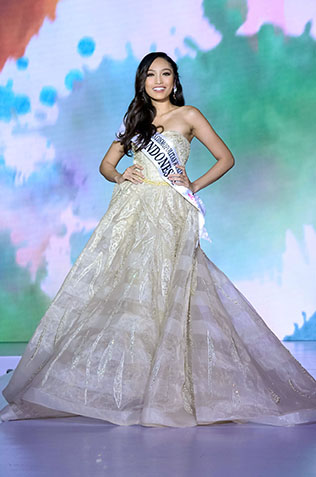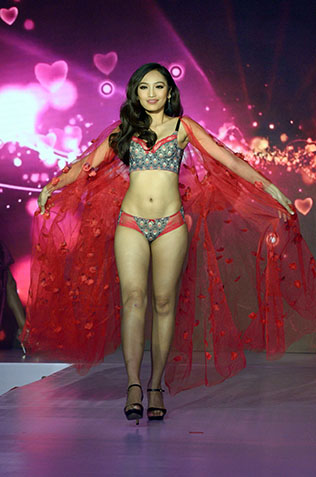 Sheryltha is a former Miss Puteri Indonesia Jawa Timur 2015 title holder and was a contestant at the Miss Universe Indonesia 2015 pageant representing East Java.
She hopes to use her newly won Miss Cosmopolitan World title as a positive influence to inspire others during her reign.
"I am very grateful of what I have now and will focus on being able to inspire and empower young people especially women in a positive way with Miss Cosmopolitan World organisation."
Sheryltha said she has been enthralled by her experiences at the Miss Cosmopolitan World pageant.
"This is my first international pageant. I had so much fun and made a lot of wonderful new friends. There are so many things that I learned from Miss Cosmopolitan World, including confidence, sense of belonging and caring for each other. And now I will miss all the girls in MCW 2017. It was such a wonderful memory."
She has some advice for aspiring beauty queens.
"I do believe that we were born to win, though we do fail and make mistakes. No matter how bad or good the experience is, we will still learn from it. For me, the real winners are the people who never quit and who have a strong will to be better. And I always believe that everyone can do it.
Sheryltha started modelling at age 18, and had no problem juggling both modelling and studying. She is still working on her final thesis for the completion of her undergraduate studies in international relations majors at Brawijaya University, Indonesia.
"I began modelling almost five years ago and participated in fashion shows around Indonesia. Now I am coaching kids in a modelling school," she said.
She has never been to Malaysia and is excited about being her first time here.
"For me, Malaysia has brought me both joy and happiness. I am amazed by all the charms, beauty, and the tourism attractions that Malaysia has. I promised to myself that I will return to this beautiful country with my beloved ones for an even memorable experience."
On her ambition in later life, she said: "I am not really an ambitious person but I am a person who will never give up chasing my dream."
Sheryltha love sports like swimming and gym to keep her fit and stay in shape.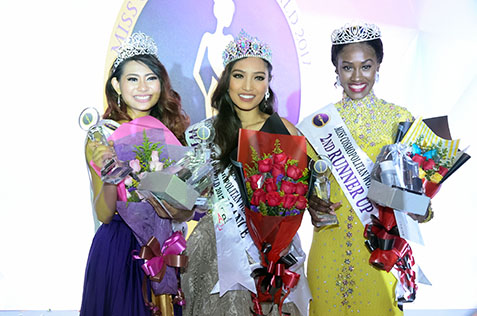 Myat Noe Chit from Myanmar was first runner-up, Semoy Defour from Trinidad & Tobago as second runner-up, Stephanie Ellen Almeida from USA as third runner-up and Chanelle Wong from Malaysia as fourth runner-up.
Malaysia's representative 19-year-old law student Chanelle Wong gave the contestants a tough fight for the crown and finished in fifth place. She also won the Miss Popularity, Miss Palm Garden, Miss Gem, Best Talent and Best National Costume subsidiary titles.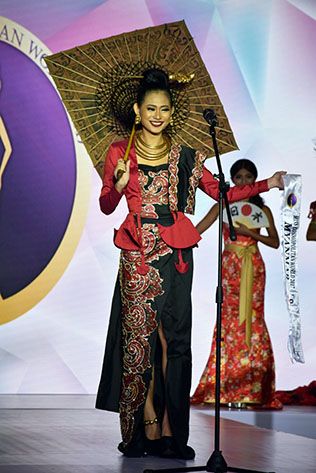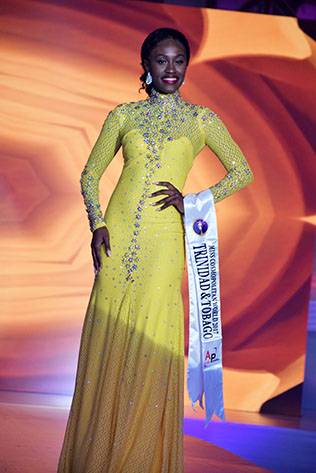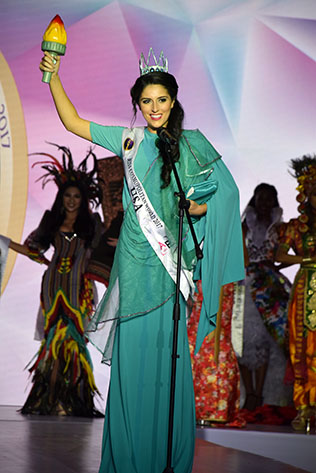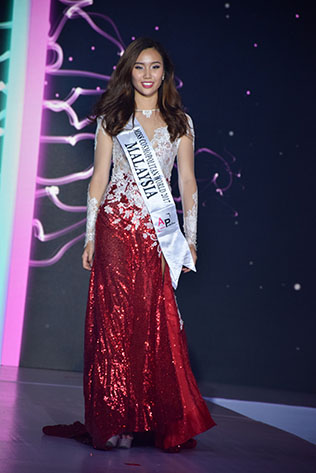 MISS COSMOPOLITAN WORLD 2017  
Main Titles
Miss Cosmopolitan World 2017 – Sheryltha Pratyscha, 23, Indonesia
1st Runner Up  – Myat Noe Chit, 18, Myanmar
2nd Runner Up – Semoy Defour, 27, Trinidad & Tobago
3rd Runner Up – Stephanie Ellen Almeida, 23, USA
4th Runner Up – Chanelle Wong, 19, Malaysia
Subsidiary Titles

 Miss Elegance – Sheryltha Pratyscha, 23, Indonesia
Miss Congeniality – Ryu Anna, 26, Korea
Miss Body Beautiful – Stephanie Ellen Almeida, 23, USA
Miss Beautiful Hair – Emiko Kano, 23, Japan
Miss Photogenic – Raminta Leonaite, 17, Lithuania
Miss Popularity – Chanelle Wong, 19, Malaysia
Miss Caring Heart – Semoy De Four, 27, Trinidad & Tobago
Best Evening Gown – Myat Noe Chit, 18, Myanmar
Best Smile – Malgorzata Habdas, 24, Poland
Miss Perfect Brow – Chelsea-Anne Lewis, 21, Australia
Miss Pearl – Myat Noe Chit, 18, Myanmar
Miss Sky Mirror – Thitirat Supopak, 20, Thailand
Miss Gintell Wellness – Sheryltha Pratyscha, 23, Indonesia
Miss Palm Garden – Chanelle Wong, 19, Malaysia
Miss UROKO – Hsieh Ling-Tzu, 25, Taiwan
Miss Gem – Chanelle Wong, 19, Malaysia
Best Talent: (3 winners)
Dr. Priyadarshini Borah, 25, India
Emilia Dobreva, 20, Kosovo
Chanelle Wong, 19, Malaysia
Best National Costume: (5 winners)
Sheryltha Pratyscha, 23, Indonesia
Azil'khanova Alua, 24, Kazakhstan
Chanelle Wong, 19, Malaysia
Anjali Vinodya, 20, Sri Lanka
Semoy De Four, 27, Trinidad & Tobago