New concept store to combine fashion and optometry
Fashion brand Pangoi has made history with the official opening of its first-ever concept store which combines fashion accessories and optometry at Melawati Mall in Ampang, Selangor on 26th July 2017.
This boutique occupied 900-square feet of the shopping mall and carries a merchandise mix on fashionable eyewear and handbags including items such as clutches, wallets and limited edition handmade pieces that are designed to realise and satisfy every women desires for stylish and quality accessories and to give their outfit that extra edge.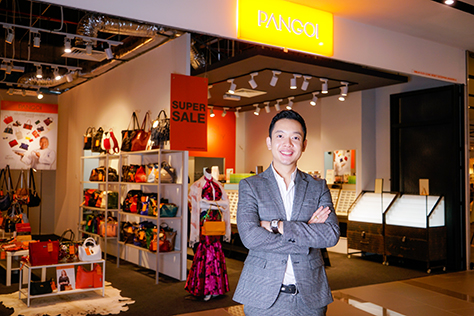 "We are delighted to announce the first concept store in Malaysia which combines fashion accessories and optometry," said Pangoi founder and managing director Patrick Goi, the brainchild behind the new concept.
"Our targeted customer base is the 18 to 45-year-old consumers. The design and concept of the store offers a comfortable, fresh and friendly ambience to shoppers. With warm colours, interesting and creative interior designs as well as an appealing display of products, our customers are able to shop in a relax and enjoyable atmosphere," he said.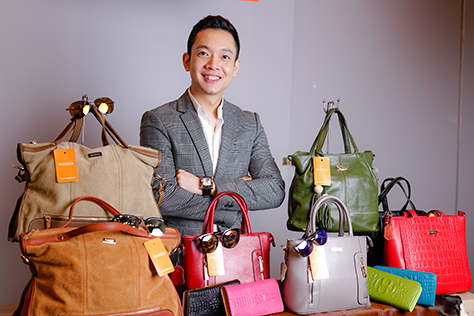 Undoubtedly the store stocks with an amazing selection of handbags made of high quality leather from cow skin imported from Turkey and the varied colour designs can match any outfit and oozes a carefree and confident modern-day woman.
The store also carries the most diverse selection of over 100 unique design Polarised eyeglasses with UV protection that are produced and manufactured in Korea.
"We offer specialised service in improving people's eyesight in the local community and are committed to ensuring customers receive the same values of clinical excellence, continuity of care, personalised service and quality products," said Goi.
He said that with the advanced-technology eye-examining machine fully imported from Japan, the optical glasses with power are ready for pickup within 24 hours.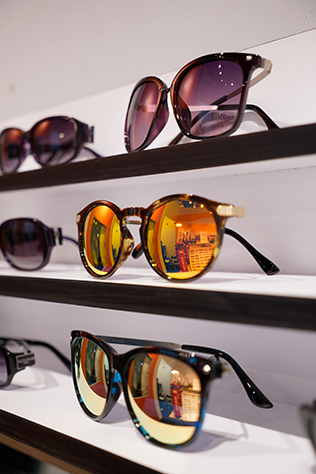 Patrick Goi had spent the last nine years working for the fashion and beauty retail industry and decided that the time has come to strike out on his own. He has quickly carved her own path by setting up Pangoi Group Sdn Bhd in 2014 with the aim to redefine the world of fashion via its flagship brand name 'Pangoi'.
Pangoi is a clever play of its founder's surname Goi. Pan, which means every or all in English, is added at the front to signify that the brand will take whatever it needs and undertake every possible effort to fulfil every women's desires.
Today Pangoi products are available at its six outlets in Malaysia. Plans are afoot to have more Pangoi outlets in Malaysia and abroad. It is opening its first international outlet in Istanbul soon.
"We are still in search of international business partners with the goal of bringing our brands to more places and customers in the world," said Goi.
For those interested or excited about business collaboration and required information, can contact Patrick Goi at +6 0126330988 or  Email: [email protected]