351 MII graduates receive scrolls at 2017 graduation
The Malaysian Insurance Institute (MII) presented scrolls to 351 local and international graduates at a graduation ceremony held recently at Sasana Kijang, Bank Negara Malaysia, Kuala Lumpur.
They received their scrolls for successfully completing MII professional studies from MII chairman Hashim Harun.
The ceremony represents the formal recognition of academic achievements and marks an important culmination of the hard work and sacrifices for those who have successfully completed one of the following programmes from 2016 to 2017:
Fellowship of The Malaysian Insurance Institute (FMII)
Associateship of The Malaysian Insurance Institute (AMII)
Diploma of The Malaysian Insurance Institute (DMII)
Certificate of The Malaysian Insurance Institute (CMII – Insurance)
In his speech, Hashim said MII was committed to be the educational partner for the insurance industry to help strengthen the industry and raise the performance standards of professionals in the industry.
"With professional examinations, qualifying assessments and applied training programs offered by MII, we are in a solid position to be the go-to centre for all insurance education needs," he said.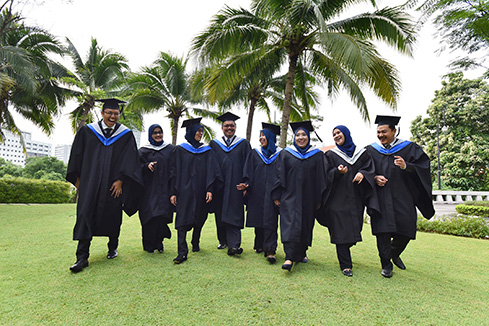 The graduates included foreign graduates from Bangladesh, Indonesia, Iran, Japan, Korea, Maldives, Oman, Pakistan, Saudi Arabia, Seychelles and Thailand. The rising number of foreign students is a reflection of the global recognition towards the professional certifications that MII offers.
To date MII has produced a total of 1,872 DMII graduates, 1,623 AMII graduates, 1,878 CMII graduates and the second batch of 20 FMII graduates this year.