Domino's Pizza launches Cheese Tarik Crust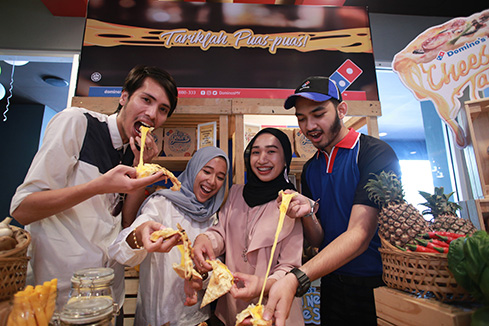 Domino's Pizza launches the ultimate Cheese Tarik Crust with extra cheese added, and is kicking off the Cheese Tarik Challenge from Nov 27 till Dec 24 to generate buzz for the new product.
The Cheese Tarik Crust features cheddar cheese tucked in a parmesan-sprinkled crust and baked to perfection. Customers can try out the Cheese Tarik Crust with their favourite pizza toppings at a surcharge of RM5 for regular pizza and RM7 for large pizza.
Domino's Pizza Malaysia and Singapore operations senior general manager Shamsul Amree said the new Cheese Tarik Crust was inspired by customers love for more cheese, and it proves that more cheese is indeed better.
"This crust was specially developed with all the cheese lovers in mind. For the past year, in all of our orders for customers, there was a 20% request of extra cheese for their pizzas. We are very happy with the creation of the tarik (pull) factor and we believe it will present a unique pizza experience for our customers," he said.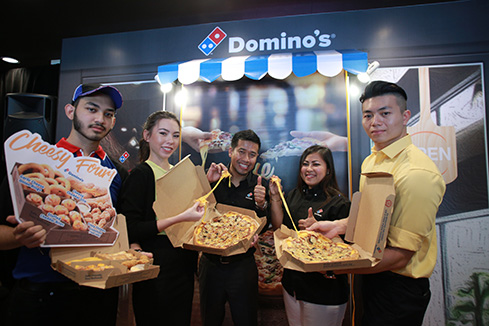 The molten cheese filing oozes out of the crunchy crust giving it a soft, stretchy and stringy texture that will keep customers tarik-ing for more.
The Cheese Tarik Challenge is a social media challenge requiring customers to tarik the cheese in the longest and most creative way, snap a photo, then tag it to @DominosMY with the hashtag #CheeseTarikChallenge and post it on Facebook, Instagram or Twitter.
Weekly winners announced on Domino's website will walk away with one-year supply of pizza. For every successful challenge, Domino's will contribute towards its year-end community initiatives.