Teenage singer wins RM100,000 cash prize and a car
Proving that age is just a number, the youngest contestant in hurr.tv's online talent reality show, Bakat Ohsem Malaysia (BOM), 13-year-old Aqeesh Aleeya was announced as the winner of the online talent reality show at Damansara Performing Arts Centre (DPAC) in Petaling Jaya.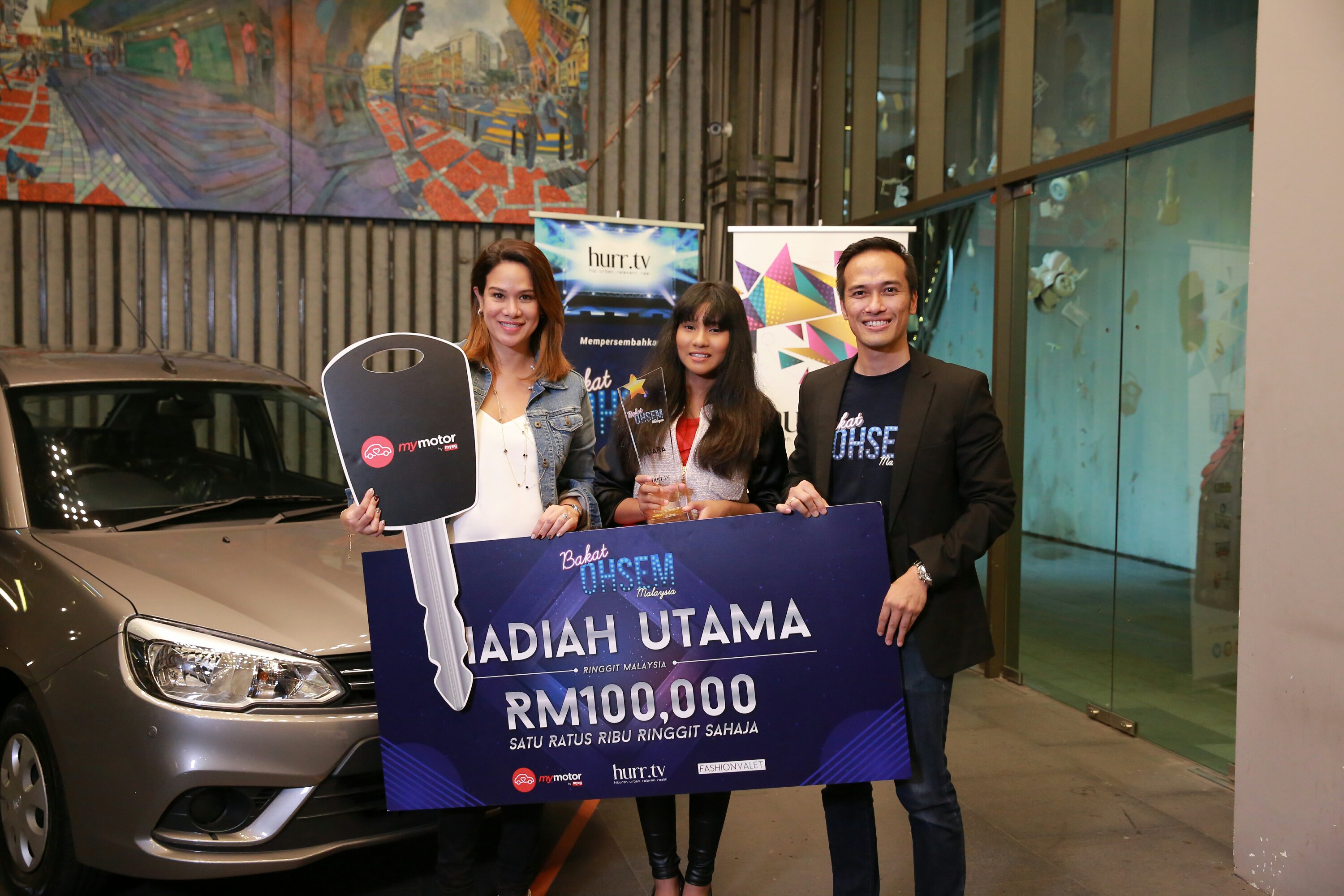 The young singer from Selangor beat seven other contestants in the finale to bring home the grand prize of RM100,000, a Proton Saga 1.3(A) and a trophy. Aqeesh performed 'Birds Set Free' in the first set, followed by 'Langit Cinta' in her second set which wowed the judges and members of the public who voted for her.
Freestyle and urban street dance group Nasty Rock Crew consisting of five members from Selangor, Muhammad Amirul Hakim Bin Jeffriden (19), Muhamad Alfi Rahim Bin Hambali (21), Muhammad Firdaus Bin Nor Afandi (15), Muhammad Shazmir Bin Norazmi (17) and Muhammad Aniq Syafiq Bin Jemain (19) danced their way to the second place and won a cash prize of RM20,000 and a trophy.
Meanwhile the third prize of RM8,000 and a trophy went to 18-year-old singer Yazmin Aziz from Kuala Lumpur who performed 'Ulek Mayang' in her first set, followed by 'Only Love Can Hurt Like This' in the second set.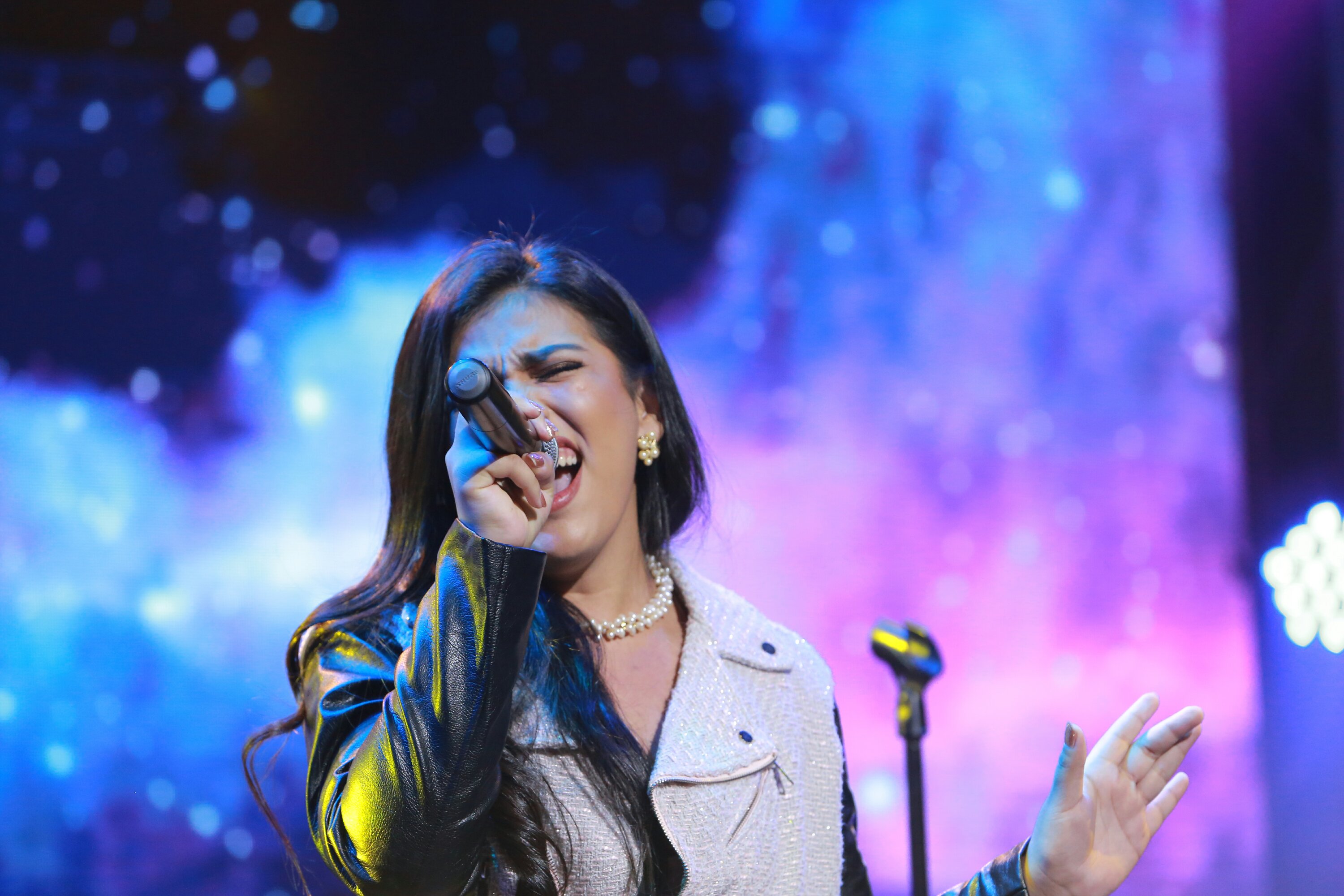 The search for BOM took place over a span of two months where hurr.tv received hundreds of video entries from aspiring performers across Malaysia showcasing their various talents including singing, dancing, magic show and creative performances from mid-September to mid-November this year. Following the preliminary judges selection, wildcard and semi-finals, eight of the video entries with the highest scores as voted by the public and judges were eligible to perform in the grand finale.
Emcee of the night was radio personality Haniff Hamzah while the panel of judges consisted of celebrities Aizat Amdan and Sherry Al Hadad, and guest judge, actor-comedian and radio announcer Nabil Ahmad.
Performers were judged on four criteria, namely creativity, talent, entertainment value and stage presentation that accumulated to 50 per cent of their final scores. The remaining 50 per cent of the scores were derived from public votes accumulated from 20 December 2017 up to the final live show on 23 December 2017 through the hurr.tv website.
Following the first round of eliminations, the five contestants with the highest scores who went on to the final round with a brand new act were Aqeesh Aleeya, Adib Yusof, Yazmin Aziz, Mathura Bashinii and Nasty Rock Crew.
For the second round, public votes were reset so that fans had to vote once again for their favourite performance.
Aqeesh Aleya who garnered a combination of the highest number of votes and scores from the three judges secured her place as the grand prize winner.