Dhobi Ghat (Mumbai Diaries)- Review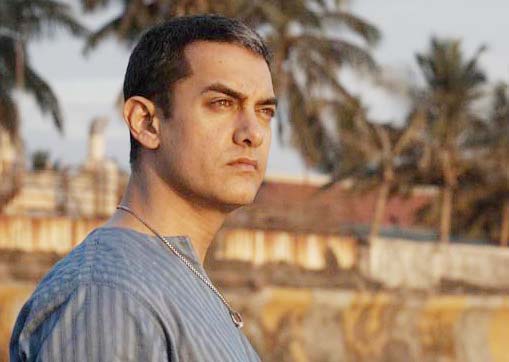 NRI lovers, happily ever afters, the young angry men making political reforms and wiping out the baddies of their village or town, exotic song sequence locations- these have been the mantra of Bollywood films for so many years.
Of course, Bollywood, or the Indian cinema in general did have its era under likes of Satyajit Ray and Shyam Benegal, who pushed international boundaries for art-house, riveting cinemas, and they still have the breed (especially Bengali) of filmmakers who make films which are like abstract forms of painting.
But this year, with Dhobi Ghat, Indian cinema has taken a leap of faith. Because apart from renowned art-house names, Aamir Khan (the actor responsible for two of Bollywood's three highest grossing films of all time) had broken free of all commercial shackles to produce and act in this film. It is the first time in decades where an A-list actor of the highest order in this industry has decided to be involved in an art-house cinema. It is the first time that an actor of Aamir's popularity is drawing flocks to the theater based on his reputation, knowing very well that his fans might not entirely get what they were expecting from this film.
Because a film like Dhobi Ghat doesn't happen that often, even by world cinema's standards.
Arun (Aamir Khan) is a lonely, introvert, divorced painter. He is happy to interact with people but prefers to nestle back into his nest at the end of the day. He spends time watching old videotapes, cooks healthy dinner all for himself, and stares longingly into the spaces of Mumbai, observing people.
Shai (Monica Dogra) is a NRI taking a sabbatical in Mumbai. She is an investment banker by her American day job, but takes the avatar of an amateur photographer in Mumbai. She spews English, never watched a Bollywood movie before, and has a mother who thinks she would need a vaccination if she visits the uttermost leftover corners of this city. She soars with her liberty and wonder, yet at the same time having her own insecurities and desires.
Yasmin (Kriti Malhotra) is a twinkle-eyed village lass who lands in Mumbai after her marriage to her city-dwelling husband. She is naïve, a Muslim who almost always covers herself well, speaks innocently, and gets excited when she first learns to record using a video cam. She records with enthusiasm, and embraces Mumbai for its beauty, not knowing what life will have in store for her later.
Munna (Prateik Babbar) is an epitome of the city's letfovers. He bathes by the railway track, sleeps in an old shack, dreams of being an actor, works at the dhobi in daytimes, and works as a rubbish disposer when midnight rises, killing infesting mice that roams around residential apartments.
Four people, four very real people. They meet, they interact, and yet they don't crash with each other. The film explores their connection with Mumbai, Mumbai's connection with them, and all from a detached distance. The camera doesn't interfere. It observes. There are hopes; there are desperation, but all in silence. They don't shout, laugh, and cry aloud. They are like us, silently pacing through their desires and their wounds in the middle of a city filled with dreams, some brewing and some unfulfilled.
You don't need deaths and morbid endings in order to do a tragedy, Dhobi Ghat is the observation of a tragic reality of the modern lives- where so many emotions are clustered and cloaked.
Debutant writer-director Kiran Rao, who is also Aamir's wife, invests love into each of her characters. They feel shy when love is mentioned; they cherish the simplest things and yearn for more. It is a tale of unrequited love, told in a silent and observant manner.
It's pace and script is serene, almost like the feeling you get when you watch the sun rise in the horizon silently, while doing nothing, from your balcony. Dhobi Ghat doesn't try to preach, it simply explores the open mystery of life. It explores a mere chapter of these peoples' lives and the credits roll, indicating that life continues as it is. The film starts in the middle of life and ends in the middle of life. There's no opening or conclusion- just an experience.
It's aptly titled as Mumbai Diaries. Things that people don't yell out about but they tell their diaries- those hidden, remote feelings. Mumbai Diaries captures the loneliness of the people and these hidden emotions.
Casting is brilliant; each character seemed to be plucked out from natural surroundings. These are real people you will find in Mumbai. Aamir Khan sets in as awkward at times, but most probably that is due to his incredible status as a star.
But he doesn't let that get in his way. He doesn't act like a hero. He allows space for other characters to take center stage; he follows his wife's script to the book. That little awkwardness is excusable; it can be given a passé. Because he has done something Shah Rukh Khan, Salman Khan, or Saif Ali Khan would never do. He brings in audiences to watch a genre that most of the times gets ignored due to lack of star power. He infuses life into 'difference'.
Dhobi Ghat is not the best film out there by any length. But there hasn't been an attempt quite like it. It will not stay the best either. There will be films that will better it.
But, Dhobi Ghat will be remembered for times to come. Because it shows what Bollywood is capable of doing sans the regular elements associated with its films. It is Bollywood's leap of faith.
There will be people who will not take a liking to this film.
But Dhobi Ghat is not a film to be liked or disliked. It is a film to be experienced.
Dhobi Ghat runs (to full houses at most times) at the Tanjong Golden Village (TGV) cinemas in both Capital Square and the Sunway Pyramid.