75 outstanding Indian students receive academic grants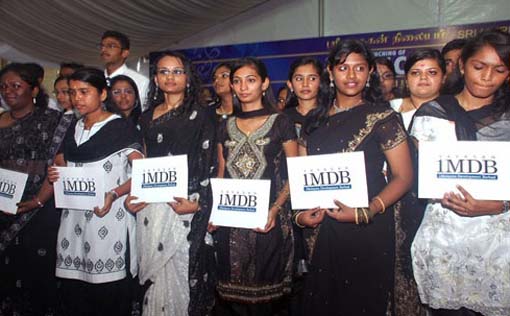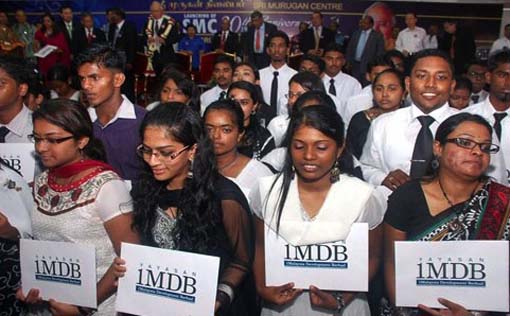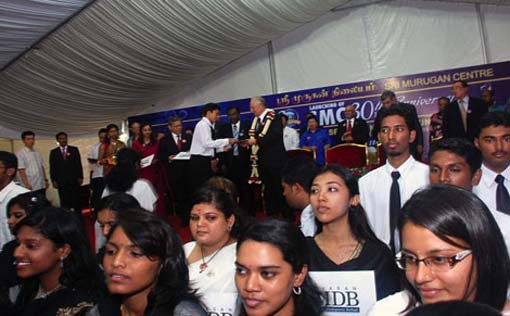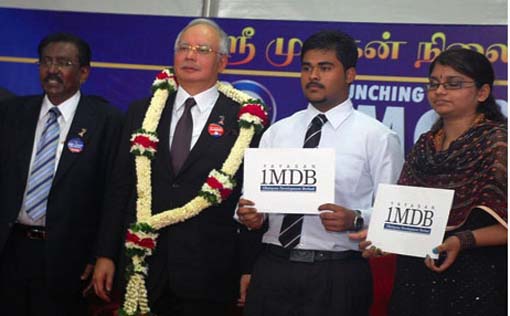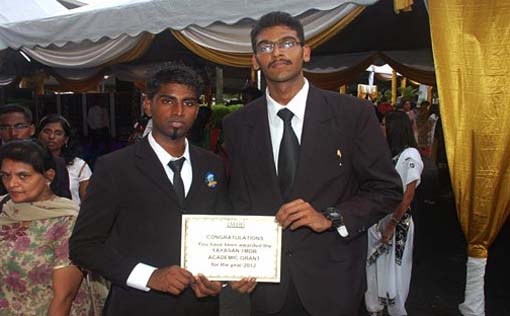 Seventy-five students from the Sri Murugan Centre (SMC) received the 1MDB academic grants valued at RM15,000 each from prime minister Datuk Seri Najib Tun Razak at a presentation ceremony held at SJK(T) Vivekananda, Jalan Templer in Petaling Jaya recently.
The presentation ceremony was one of several activities held in conjunction with SMC's 30th anniversary celebration which was launched by Najib and attended by a crowd of more than 7,000 students, parents and teachers.
The students were selected out of 580 applicants nationwide after having gone through a rigorous selection process which, apart from academic excellence, also took into consideration the student's family financial background and their active involvement and participation in community, youth leadership and SMC programmes.
The total grant of RM1,125,000 was funded by 1Malaysia Development Berhad (1MDB) through its Yayasan 1MDB as its corporate social responsibility to assist the students to continue their studies in local universities.
A recipient of the 1MDB grant Kathiresan A/L Mathiyalagal, 19, from Kajang said he was thankful to SMC for giving him the opportunity to continue his educatio at university.
"The grant is very helpful for my degree course because my parents are not financially strong and it is enough to pay for my university fees for three semesters," said the first year mechanical engineering student at Universiti Tenaga Nasional in Bangi, Selangor.
Another 1MDB recipient Kathirvelloo A/L Neelamegam, 19, from Port Dickson said: "I'm very happy to get this grant and I am really grateful to everyone, especially the seniors in SMC for helping me in this."
"I joined SMC less than a year ago and they help me develop for my future. I intend to further my studies for my degree in forensic science after I completed my diploma," added Kathirvelloo who is studying for his diploma in  medical lab technology at Segi College in Subang Jaya.
Kathirvelloo is a co-organiser and takes charge of  both SPM (Form 5) students at SMC main centre and PMR (Form 3) students at the SMC Klang centre.
He shared his advice for SMC students. "No matter what results you get in your exam, keep on trying and put in effort. Help and opportunities will come to you."
The SMC is an education-based NGO established in 1982 to help poor and deserving Indian students achieve academic excellence. It now has 103 centres and over 2,000 volunteers nationwide running intensive education programmes for more than 9,000 students at various levels of education.
The partnership between 1Malaysia Development Berhad (1MDB) and Sri Murugan Centre (SMC) started in 2010 with 50 grants and another 50 in 2011 to assist deserving students based on merit and needs. To commemorate SMC's 30th anniversary milestones, Yayasan 1MDB extended the grants to 75 students this year.