MIJF 2012: Calling young Jewellery Designers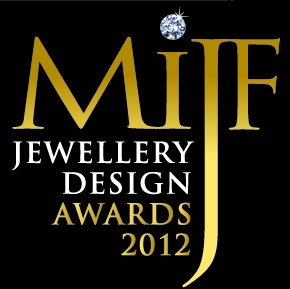 Calling all students of art and design schools in Malaysia and Asia, the much anticipated MIJF Jewellery Design Awards 2012 contest is now open for participation.
Participants must be under 28 years of age and are free to sign up for any of the four categories: necklace, earrings, bangle or brooch and rings with the theme "Nature of Earth".
Closing date for submission of designs is on March 31, 2012 with the announcement of finalists to be made at the end of April 2012.
The objective of the contest is to discover jewellery design talents and to promote Malaysia as the next jewellery trendsetter. For second year running, the contest is held in conjunction with the forthcoming Malaysia International Jewellery Festival 2012 (MIJF 2012) to be held at Kuala Lumpur Convention Centre (KLCC) from 19-22 July.
Last year, the contest attracted more than 300 entries from nine countries. Elite Expo Sdn. Bhd, the event organizer, expects the competition to be stiffer this year with more entries expected given the wide publicity and interest generated since its inaugural launch last year.
For the prizes, the winners of "Best Design Award" from all four categories will each take home RM3,000 cash, trophy and a certificate each. The "Most Outstanding Award' will be awarded to the design most voted by visitors of MIJF 2012 and is entitled for trophy and certificate, as well as a scholarship for  a nine-week course on Jewellery Design from Gemological Institute of America (GIA) in Thailand.
The four winning designs will be manufactured into real jewellery pieces and put on display during the four-day MIJF 2012 for voting by visitors for their preferred winner of the "Most Outstanding Award".
Judging for the designs will be based on originality, creativity and innovation of design, market appeal, wear-ability and relevance of the design to the given theme "Nature of Earth".
For more information regarding the awards, please contact Jojo Tan via email: [email protected] or contact number: (603) 5891 1157 ext 119.
For the record, last year's MIJF 2011 Jewellery Design Awards winners were:
Necklace category – Low Sue Mei, 21, from Chin Jewellery Art Centre, KL
Bangle category – Low Sue Mei, 21, from Chin Jewellery Art Centre, KL
Earrings category –  Lee Ye Jia, 20, from Chin Jewellery Art Centre, KL
Ring category – Chen Lin Lin, 25, from Fine Arts Institute at South Normal University, China
Most Outstanding Award went to Low Sue Mei.