Search for the Super GT Queen is back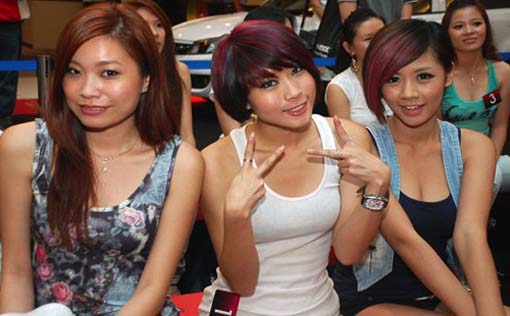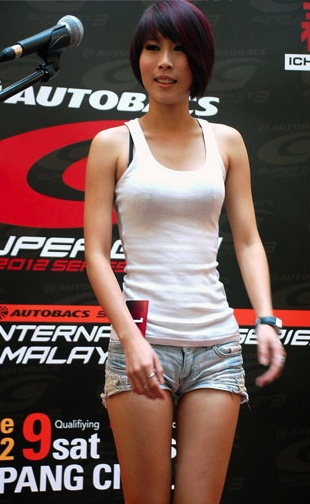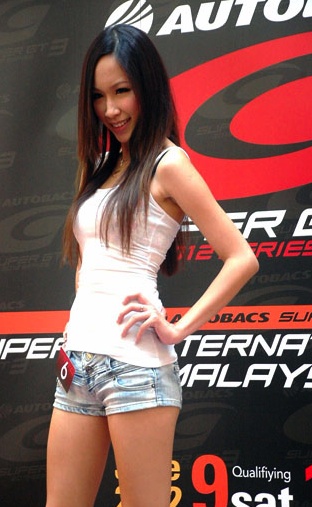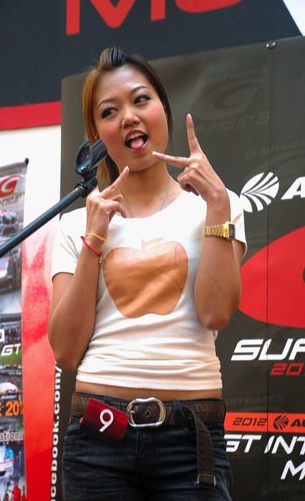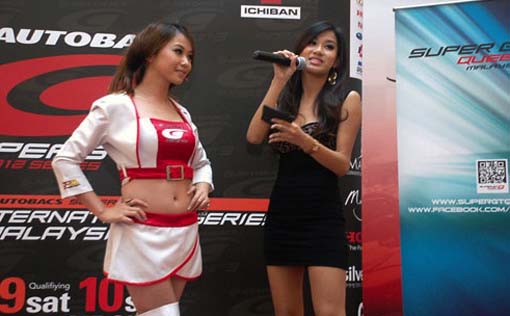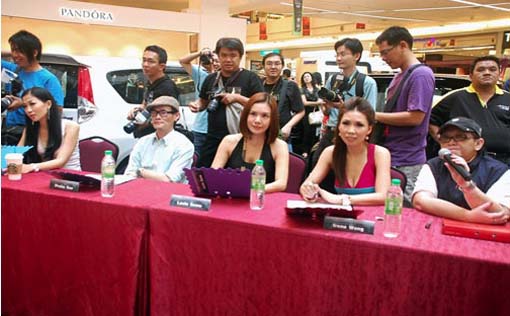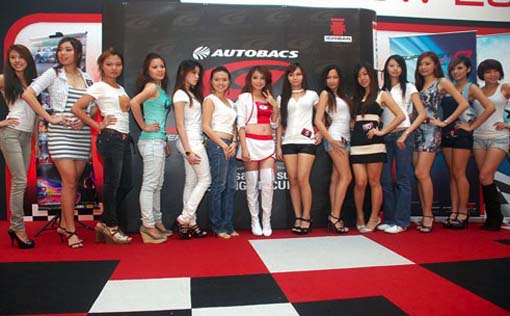 The search for Malaysia's Super GT Queen 2012 has begun with the first walk-in audition in front of a panel of judges held at the main concourse of  Tropicana City Mall in Petaling Jaya recently.
The audition went well as the fairly hopefuls showed up for tryouts and the large crowd enjoyed cheering on their favorite contestants.
There were more than 60 candidates who had pre-registered for the audition but not all of them showed up possibly due to the F1 Malaysian Grand Prix 2012 at Sepang held on the same day.
The Super GT Malaysian Queen Pageant 2012 is one of several off-track sideshows for the Japan Super GT Round 3 to be held in Sepang from June 9 – 10. It is the only Super GT race held outside Japan. In 2012, the Super GT Series of Japan comprises eight rounds with Round 1 starting on April 1 at the circuit of Okayama and Round 8 ending October 28 at Motegi circuit.
The contestants had to introduced themselves on stage, strut on the catwalk and answered questions posed by the judges. Although one or two had a nervous disposition, overall there were lots of smiling and nodding by the judges that they did well.
One of the hopefuls, Juliana Tan May Lee, a first-year graphic design student at Taylor's University Lakeside Campus said: "I hope to get into the finals, hopefully into the top 3.
"Actually I really love Japan and as you can see I'm kinda do everything Japanese style. My hairstyle, makeup and I speak Japanese so I hope that's what they are looking for.
"I will take up hair and makeup courses in Japan after my graduation," added Juliana who started modeling since last September 2011 and had competed and won in several beauty contests such as  winner of Miss V-Class Motorsport 2011, second runner-up in AutoFiesta 2011 and Covershot Girl 2012 and finalist in Miss Oriental 2011 and Miss KL Chinatown 2012.
Another hopeful of Arab-Chinese parentage, Affalina Binti Sharin, 24, and nicknamed Aiko by her friends said it was her first experience participating in such a contest.
"I was super nervous and worried about how I would perform on stage. But I began to feel more confident and comfortable as I answered the questions from the judges," said the 24-year old freelance make-up artist who found out about the event from Facebook. She remains hopeful that she will make it to the finals.
The contestants were judged by a panel of celebrity  judges such as actress Lavin Seow,  Mrs Elite Malaysia International World 2011 Irene Wong, X Top Model producer and event director Kenji Chan, beauty and image consultant SK Tan and show director and choreographer Wesley Saw.
Apart from physical appearance, overall beauty and looks, marks were also given for self confidence, stage presence, poise, catwalk, communications and talent.
The emcee for the day Miss Tourism Metropolitan 2009 Lee Yvonne kept the supportive crowd lively and gave away free tickets to the race for those who had answered the questions correctly.
The presence of Malaysia's Super GT Queen 2011 Lu Shant lent excitement to the crowd who enthusiastically pose for photos with her.
She offered some advice for Super GT Queen wannabes: "You really need to be very confident of yourself, no matter how you look like, whether you are tall, short, fat or thin, you have to be self-confident especially when you are on the stage.
"Besides speaking and walking with confidence, you also need to brush up your talent skills. For example, you need to be able to sing and dance and that's very important because all the Super GT queens in Japan are very talented, they can dance, sing and talk to the audience. When people ask questions, you must be able to answer them confidently and calmly. So you must be prepared for all these."
As her main prize for winning the crown title last year, Lu Shant will be leaving for Japan on April 30th representing Malaysia's Super GT Queen for the Round 2 series of the Super GT race and also to promote Round 3 series to be held in Malaysia.
The Super GT Queen 2012 Search peageant is organised by Amaze Communications and Modelling. Its general manager Darren Choo said: "This year we received a lot of pre-registered applicants numbering over 60 and we are excited but the date just clashed with the F1 Malaysian Grand Prix in Sepang.
"This year's search contest is different with more unique brand new excitement and concept. We are conducting shoutouts and roadshows at shopping malls and universities. In early April, we will be doing a shoutout at Taylor's University Lakeside Campus and show the students a video production of the Super GT Queens to generate inerest and excitement.
"An important criteria to become Super GT Queen is public speaking because the Super GT Queens are not like showgirls, they need to promote their teams and their cars so they must have public speaking skills and also basic knowledge about cars, not neccessary to know all about cars, such as 'what is the function of engine oil', which they must know to promote their teams".
"The second audition will be held in mid  April so I hope more ladies will come out in bigger number to be discovered and to become  the  new face of Ambassador to represent Malaysia at the Super GT Japan on 2013".
After the two auditions, 30 contestants will be selected for the semi-final round and only 12 will qualify for the grand finale on June 9, to be held at Sepang circuit.
The 12 finalists will be given a month long intensive training including grooming, make-up and hairdo, posing, catwalk, singing and dancing.
The crown winner of Super GT Queen  2012 will get a cash prize of RM3,000, a 2-year modelling contract with Amaze.and RM60,000 worth of sponsored prizes which among others include accommodation, flight and professional training to explore the Super GT in Japan on 2013.