No guarantee of seat for incumbents in the coming 13 GE, says Kedah MB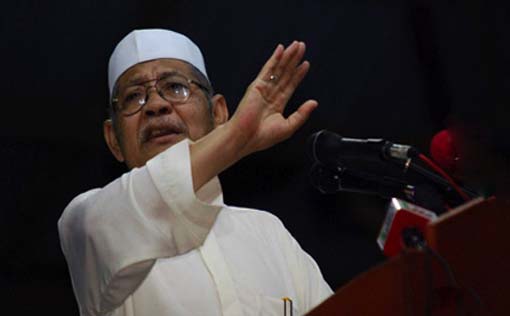 Kedah Menteri Besar, Azizan Abdul Razak hinted that there are possibilities that new candidates will be fielded for this coming 13 General Election.
Alluding to the fact that incumbent PAS assemblymen may have to give way to new faces and he said he cannot guarantee that a candidate who has won a seat in the last general election will automatically be selected to defend his or her seat in this coming general election.
Azizan, who is also the state PAS chief told reporters at a press conference after chairing the weekly state EXCO meeting in Wisma Darul Aman,  Alor Setar, here, yesterday.
The final decision lies in the hands of the Council of Religious Elders (Majlis Syura) and the council will perform the necessary due diligence in choosing the right candidates, he added.
Elaborating further, Azizan said, the screening process covers few selection criteria like whether he or she is a winnable candidate and his or her  capability will also be taken into consideration.
Reiterating, he said, special attention will have to be paid to the proposed candidate's integrity, maturity level and moral standings in the eyes of the community before one will be selected to stand as a candidate.
Concluding the press conference, Azizan said, Kedah PAS role in the whole process is to give its recommendations and if required their opinions as and when it is needed.