A night of high fashion excellence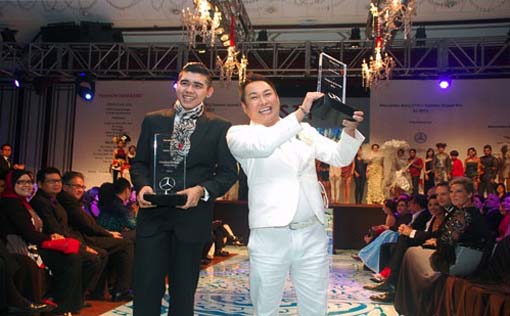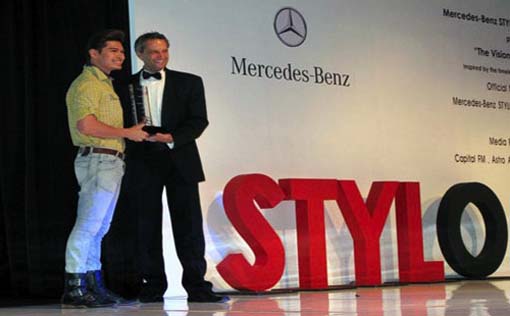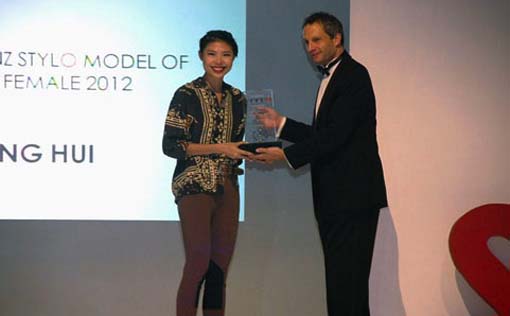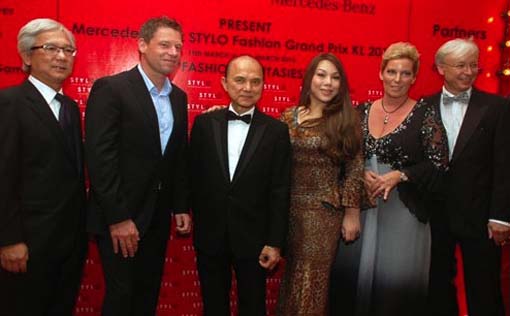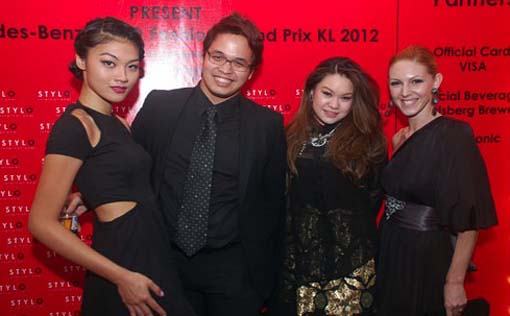 Six distinctive individuals were honoured in various categories for being the best in their respective fields of expertise in the local fashion arena at the Mercedes-Benz Stylo Fashion Awards Gala which took place at the banquet hall of Thean Hou Temple atop Robson Hill in Kuala Lumpur recently.
The glitzy affair was packed with celebrities and VIPs who included the crème de la crème of Malaysia's high society, making it a glamorously grand affair.
The winners of the Mercedes-Benz Stylo Awards 2012 were :-
1. Designer of the Year 2012 – Bill Keith
2. Emerging Designer of the Year 2012 – Mohd Hanif Naim from SML Fashion Academy.
3. Best Showcase Designer 2012 – Jovian Mandagie
4. Model of the Year Female 2012 – Qiang Hui
5. Model of the Year Male 2012 – Wilson Tan
6. Achievement Award 2012 – Lim Kok Wing, president of Limkokwing University
There were no runners-up except for Emerging Designer of the Year 2012 category with first runner-up went to Shadow Chew from SML Fashion Academy and second runner-up was Elaine Gina from Limkokwing University.
The two biggest stars of fashion; Designer of the Year Bill Keith and Emerging Designer of the Year Mohd Hanif Naim, will head to Mexico City this September to take part in the Mercedes-Benz Fashion Week.
"This pride is for everyone. It's not just me. It's just that with this recognition, it's taken me to another level so that I can benefit others more. Now it gives me a chance to even help out other people more," Bill Keith said.
"I think this year we have all the best designers and everyone has his or her own creativity," added the renowned designer who won the Mercedes-Benz Stylo Best Showcase Designer in 2010.
His advice to all upcoming designers: "It is a glamorous world but don't just keep dreaming about it, You have to work at it very hard and be very passionate about your work. You cannot do this halfheartedly and it has to be very meaningful to you in every creation you do."
For Jovian Mandagie who received the Mercedes-Benz Stylo Best Showcase Designer 2012, he said: "Thank you very much to Stylo and Nancy Yeoh for all the opportunities given. I am so glad that I managed to get this award two years in a row, last year and this year."
The awards night also showcased two fashion shows; one which featured creations from recyclables by 12 finalists of the Mercedes-Benz Stylo Emerging Designers of the Year 2012 Contest and another featured models graced the catwalk clad in the latest designs from "BritishIndia" collections.
The gala event was presented by Mercedes-Benz in collaboration with Stylo World Fashion Series to coincide with the F1 Petronas Malaysian Grand Prix. Gracing the event was F1 safety driver Bernd Maylander.
Mercedes-Benz Malaysia president and CEO Roland Folger said: "We hope our continued support of this event in collaboration with Stylo will help inspire local talents to aspire and work towards achieving fashion excellence.
Stylo International president and CEO Nancy Yeoh said: "For the first time, thanks to our collaboration with Mercedes-Benz who made this possible, the winners of the Emerging Designer contest,  the Designer of the Year contest and Model of  The Year would have the opportunity to showcase their collections at the Mercedes-Benz Fashion Week in Mexico City this September ."