EDL: No toll fee decision yet as expressway opens to public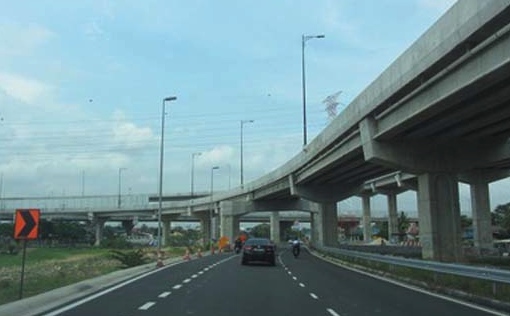 The much talked about RM977 million tolled Eastern Dispersal Link (EDL) expressway was opened to public yesterday with no decision on the toll fee yet.
The 8.1km dual three lane expressway makes traveling time from the CIQ complex in town to the Pandan Interchange linking to the North South highway in mere ten minutes as compared to forty five minutes via the Tebrau expressway during peak hours.
Johor Bahru residents and for those who travel to Singapore daily to work were outraged when the proposed toll fee and the unfair siting of the point of toll collection were made known to the public.
The proposed toll fee which works out to be RM1.10 per km  if accepted for implementation will be the highest in the country.
The issue was raised by the people in Johor Bahru during the Prime Minister Najib's visit to Johor Bahru early last month and he told the people that the government will seriously look into their grouses and has promised to make an official announcement on the toll fee in two weeks time.
Subsequently, NGOs and political parties organised demonstrations and started a signatures gathering campaign to protest against the proposed high toll fee and the unfair siting of the point of toll collection which was later presented to the Prime Minister office at the third week of March, 2012.
To-date the PM Najib has not make any announcement on the issue yet.
Linkaran Selatan Sdn Bhd, a wholly owned subsidiary of Malaysian Resources Corp Bhd (MRCB) was awarded a thirty year concession period to collect toll at the EDL.
The project started in October, 2007 and was completed in February, 2012.