ADUN Kuala Nerang declared bankrupt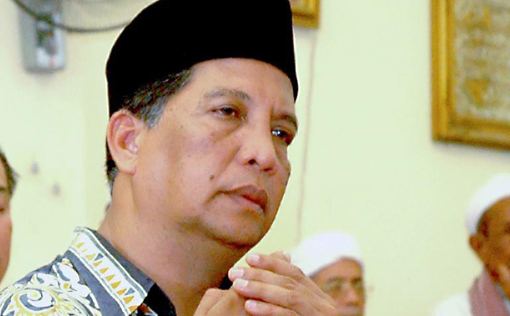 Kuala Nerang state assemblyperson, Syed Sobri Syed Hashim, has admitted that he was declared bankrupt by the Kuala Lumpur High Court, last December, due to his inability to repay an outstanding RM8mil debt he had with a local bank, to an audience of 300 supporters and reporters at his home yesterday.
Sobri further clarified that according to Article 47 (1) (b) of the Kedah State Constitution, any member of the State Legislative Assembly who is an undischarged bankrupt can be disqualified.
He also told reporters that he had met the Kedah Mentri Besar, Azizan Abdul Razak, as well as the state Umno leaders, and has informed them of his status.
He went on to explain that the debt was part of the RM50mil loan that he took in 1998, to enable his company, Kulim Enterprise Sdn Bhd, to be listed on KLSE's second board, at that time. Unfortunately, due to the economic crisis that hit the country at that time, his company did not get listed.
In response to this latest development, Kedah  BN chairman, Ahmad Bashah Md Hanipah (left), said that Umno Kedah will now take Kuala Nerang constituency under its own wings as Sobri's state of bankruptcy has caused him to cease to be their ADUN.
He also reassured the residents in that area that they need not worry as their welfare will be still be taken cared of by them.
Bashah later expressed his sympathy for the predicament that Sobri is in, and expressed his hope that Sobri will continue to support and help Umno and BN in his area even though he is now unable to represent the community as an assemblymen.
Syed Sobri, who contested for the first time in the 2008 general election defeated PAS candidate Zawawi Ahmad by a majority of 805 votes to win the Kuala Nerang state seat.