Dr Boo: Discrepancies in road contracts tender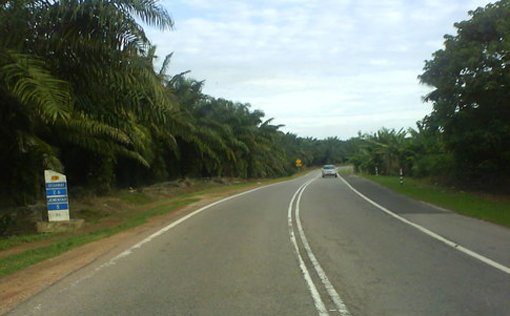 At a press conference in the South Johor Chinese Press Club, here, yesterday,  Skudai state assembly person, Dr Boo Cheng Hau alleged that there some irregularities in the manner tenders were awarded to the widening and upgrading of the 63.3km Muar-Tangkak-Segamat highway project.
The five phases road expansion and upgrading project involves expanding the existing dual two-lane highway to a dual four-lane highway and is reported to cost RM792.6 million.
Phase 1B of the project started on November 4, 2011 and will be completed by November 4, 2013
Dr Boo (left)  told reporters that he has grounds to believe that the phase 1 of the closed tender exercise which comprised of phase 1A and 1B were awarded under suspicious circumstances.
He said, the contracted price for widening and upgrading the 10km stretch of road covering phase 1A and 1B is said to be RM210.6 million.
Five companies were selected to participate in the closed tender namely Iswarabena Sdn Bhd, PKNS Infra Berhad, Widad Builders Sdn Bhd, Menuju Asas Sdn Bhd and Titibagan Sdn Bhd.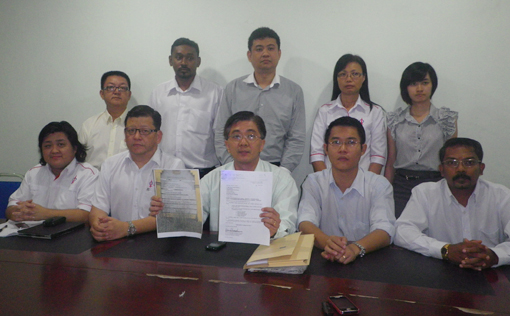 Dr Boo cited a comparison to Phase 2 of the same project which involves the widening and upgrading of 13.4km of road at an estimated cost of RM138 million which is also supposedly to be a closed tender but after receiving strong protests from other contractors, phase two was opened up for tender.
Some 100 contractors participated in the open tender and the tender was awarded at RM120 million only which is a 15 percent saving and he said, phase 2 is a much more complicated and involves more challenges as compared to phase 1A and 1B.
He claimed that the pre-fixed contract price of phase 1A and 1B were way too high and alleged that there could be a case of arranged kickbacks for political fund.
Reading out a section of the tender awarding procedures, Dr Boo said, the procedures clearly stated that the selection of contractors for a closed tender shall comprise of at least ten local bumiputera contractors and if in the event that there is not enough local bumiputera contactors, it can include bumiputera contractors from the nearest state/district.
In the case of phase 1A and 1B, only 5 local bumiputera contractors were selected and he wants the Jabatan Kerja Raya (JKR) to clarify why the outlined procedures were not adhered to in this particular case, said Dr Boo.
Adding, he asked JKR to be more transparent in carrying out the tender exercise according to the outlined procedures and not otherwise.
"I hope Malaysian Anti-Corruption Commission (MACC) will contact me for more details and I will extend my fullest co-operation to the MACC to investigate the case", he said.
Recalling Teoh Beng Hock's RM2,000 case, he said, the case attracted so much attention and prompted MACC to start investigating so,  likewise MACC should be much more enthusiastic and proactive  in carrying out an investigation on this particular case which involved substantial amount of taxpayers' money.
Also present at the press conference were 9 other state DAP committee members.
Meanwhile, Jementah state assemblyperson, Dr Lee Hong Tee challenged Dr. Boo to report the matter to the MACC if he thinks that there are irregularities in the tendering of the said contract.
He said, "Dr Boo's doubts and allegations must be supported with evidence. I hope Dr Boo should act more productively rather than to stir up the issue that can affect the smooth running of the said project", said the Jementah state assemblyperson."
Public Works Department (JKR) was not reachable to for comments. They have redirected the query to engineer Malek Hisham, who will be only contactable on Monday next week.
Video by, Fung Lee Jean, Citizen Journalist