Orang Laut: Survival continues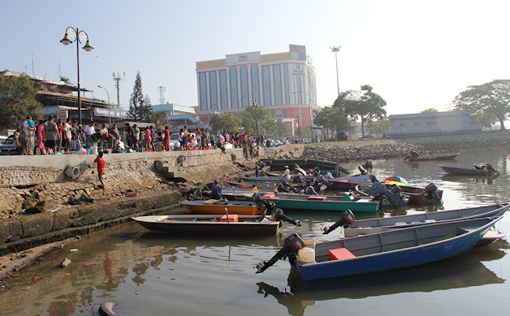 Do you wish to get fresh seawater fishes and crabs? Try visiting the makeshift fish market of Orang Laut or also known as the Seletars near the Zon Regency, Stulang, Johor Bahru.
The prices here are reasonable and quite cheap compared to the market. The makeshift fish market will normally start as early as 6.00 am and open until around 10.00am or until all the catches are sold out.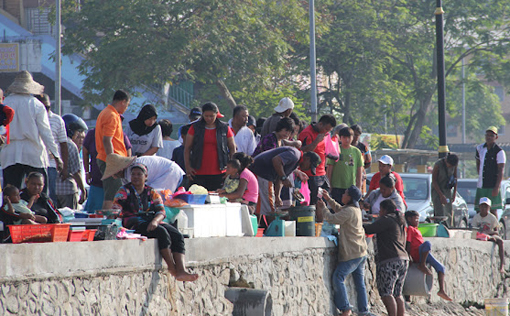 When asked why aren't they selling it in the market, many of them said they could not afford the operating costs in the market and by selling here; they can deal with the buyer straight.
For Orang Laut, the catches did not come easy, considering the development, depletion of fishes and crustaceans due to heavy pollution and mangroves along Stulang continuously destroyed.
According to a fisherman, Dol, 49, with their hard earned money, they bought a fiber boat and engines which costs around RM13,000.00 and RM14,000.00. They have to go all the way to Pengerang, Kota Tinggi and Desaru, which is about 80 to 100 km to catch fishes and crabs.
"The operating costs are very high and it is very tiring but we have to do it for survival," said Dol.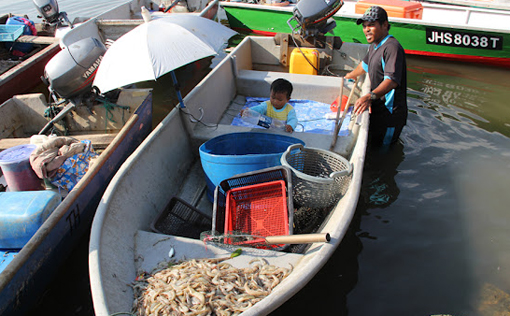 The Zon duty free complex and Johor Bahru was once the dwelling of the Orang Laut, but with the rampant development in the Johor Bahru coastal area, they were forced and relocated to Pasir Puteh and other places around Johor.
Even though they are relocated far from their original dwelling, they still come back to Stulang area to sell their catches.
"We miss our ancestral land" said Dol.
Amidst of many uncertainties lingering around them, such as no gazetted land for the Orang Laut, ever increasing cost of living and a bleak future, these people who are once known as the ferocious naval guard of the Johor royalties, now finds them in a limbo to survive or even worse to preserve the heritage and existence in Johor.