Aftershock triggers tsunami alert in Penang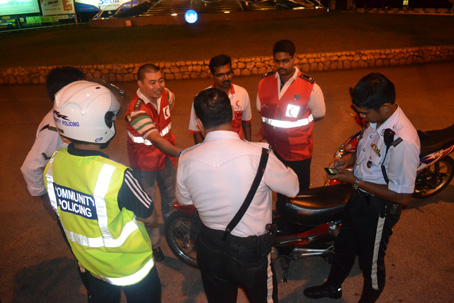 Two reported earthquakes in Acheh, Indonesia measuring a magnitude 8.6 and 8.2 on the Richter scale respectively has caused the Malaysian Meteorological Department to issue a tsunami alert in coastal states like Kedah, Perak, Perlis and Penang.
In Penang, residents in high rise buildings felt the tremors as early as as 4.45pm and most of the shopping complexes like Tesco Tanjung Pinang at Tanjong Tokong were forced to shut down operations for safety reasons.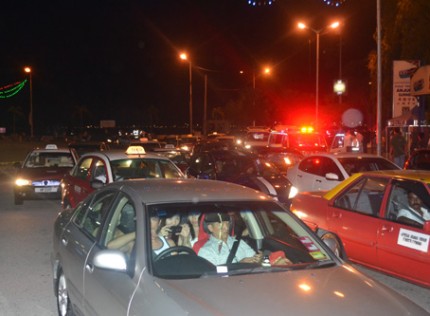 The hawker center near Gurney Drive wrapped up its daily business as early as 7pm. The normally packed hawkers center with customers loitering for food and beverages were seen deserted and empty.
Areas like Batu Feringghi, Telok Bahang , Gurney Drive and Padang Kota Lama in Georgetown were closely monitored by Polis DiRaja Malaysia and Rela. Community policing too offered to help ease traffic flow and channel the traffic away from the coastal roads along Gurney Drive as the tsunami waves were expected to be looming.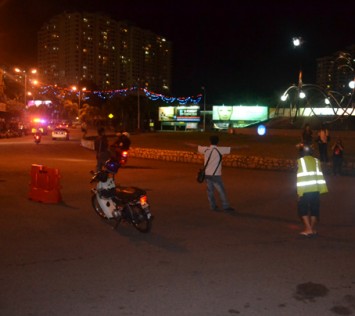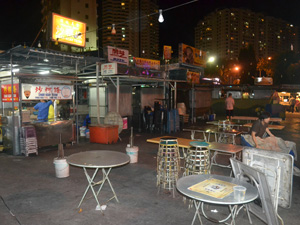 The Police were seen instructing the public to avoid the beach along Gurney Drive with a loud hailer speaker but to the dismay of the police force, some from the public were still seen loitering near the beach along Gurney Drive.
However it seemed like the police and several other associations like community policing, St John Ambulance were much better prepared for any incident this time.
"I feel that the police's role is vital in ensuring that the public receives sufficient to avoid the coastal road as the tsunami waved is expected," said one witnesses who wanted to be known only as Mr. Goh. However he did voice his dissatisfaction about the community policing squad wishing that they would be more systematic and professional.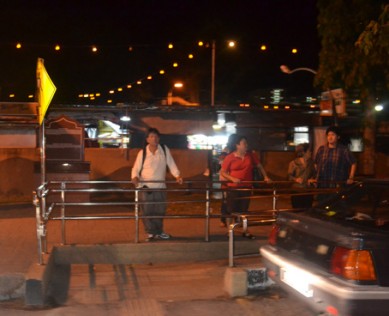 Ong Swee Jin, pegawai turus negeri tugas khas of St John Ambulance told CJMY that the St. John Ambulance team has received orders to standby as early as 5 pm in several tsunami hotpots.
"We have stationed all of our squads in areas like Batu Feringghi, Telok Bahang ,Telok Kumbar and also Pulau Betong at Balik Pulau , we have been prepared for this since the devastating tragedy since it last happened 8-years ago." he said.
Picture by Ardian Amir