Midlands tamils school now with state-of-art facilities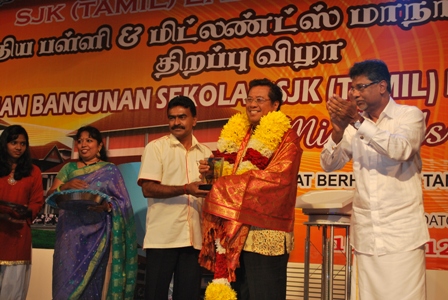 Selangor Menteri Besar Abdul Khalid Ibrahim recently officiated one of the most well-equipped Tamil school in the country, SJK (Tamil) Midlands, Section 7, Shah Alam , Selangor.
The school worth RM 3 million was built with funds allocated by the Selangor State Government through Shah Alam City Council.
Khalid expressed his excitement over the success of the school's board of governors and Selangor state exco member Dr Xavier Jayakumar for being able to translate into reality the spirit of reformation where people are treated equally.
For first time in the history of the state's budget, allocations were made consistently for Tamil schools since 2008. Khalid also lauded the efforts of school's board to  build a convention centre which costs RM 1.7 million.
SJK (T) Midlands also become the first Tamil school in the country to own  state of art facilities such as science lab.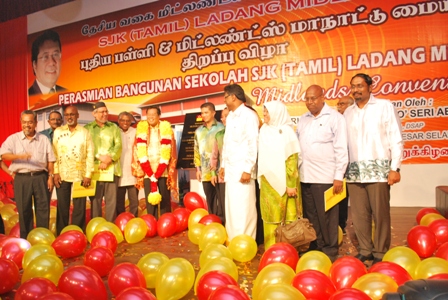 Khalid said though it is the responsibility of federal government to build schools in the country, the state proceeded with the construction of the Midlands School complex without help.  The state employs good financial management system to expand it's reserve to RM1.9billion  while  spending some RM 600 milllion for it's people.
Pakatan Rakyat elected representatives including PKR deputy president Azmin Ali and Kedah state exco member S Manikumar later joining the Khalid to receive financial contribution and sponsorship from well wishers.
More photos at picasa