Dataran Merdeka 'Free' University set up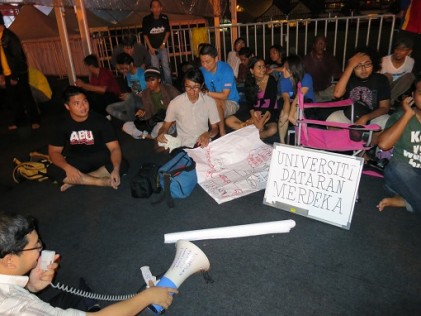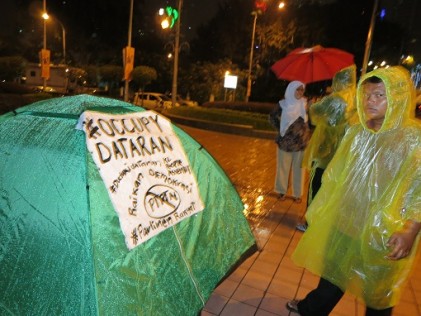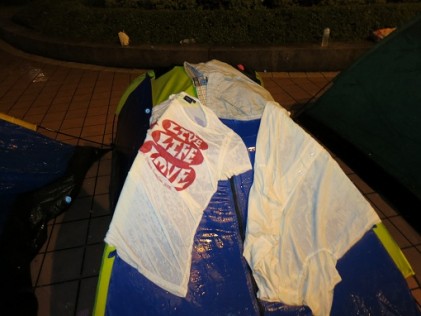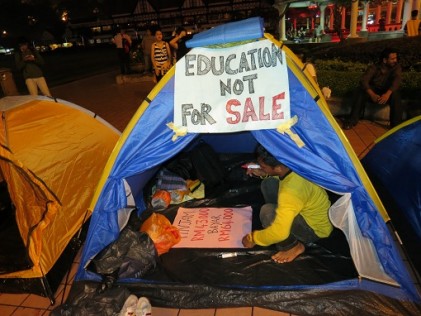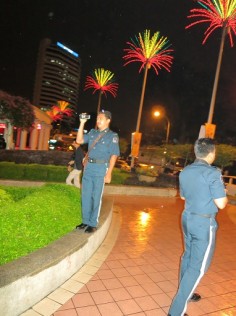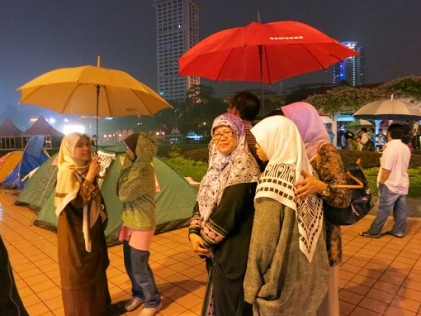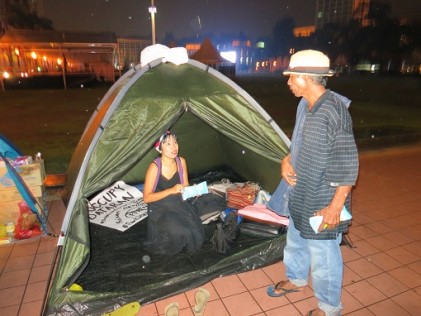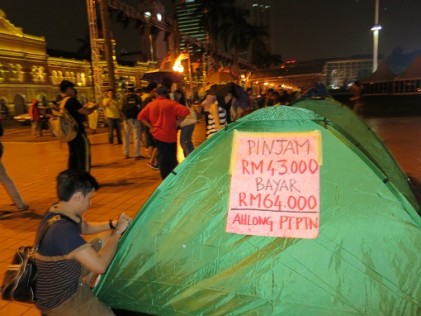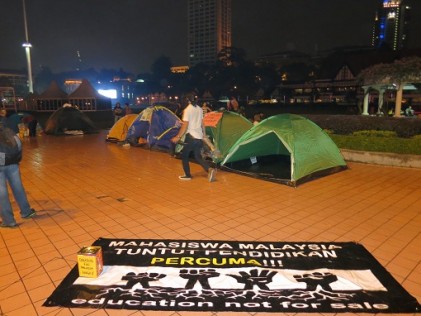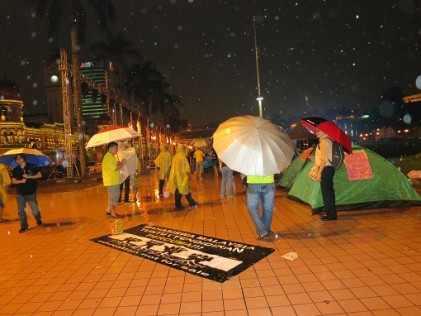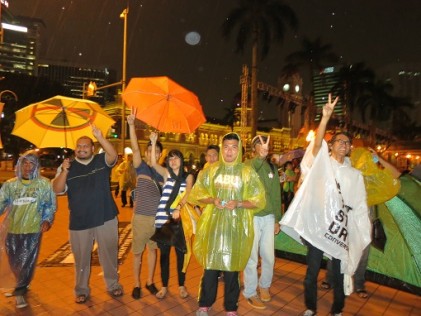 Anti-PTPTN (National Higher Education Loan Fund) students occupying Dataran Merdeka set up an open air Universiti Dataran Merdeka yesterday as the first 'free university' in the capital city of Malaysia.
The first 'free' lecture of the university was conducted by a student, Rozaimi who called upon other students and visitors to participate in an interactive discourse entitled 'State of Democracy in Malaysia'.
"What is democracy? What are the democratic institutions in Malaysia?"
That was how the first 'free' lecture of the open air 'free' university commenced.
Police and DBKL vehicles were seen with personnel lingering at a distance.
At 8:30 pm after the evening's azan isyak which halted the free university lecture as a mark of religious respect, two uniformed personnel began taking photographs and video footages of the crowd and the proceedings.
However rain that fell shortly brought a premature end to the interactive lecture.
A few brave hearts donned rain coats and umbrellas opened to lead colours to the few wet tents which dotted the fringe of the huge field.
Some students put out their laundry for the rain to wash away the sweat and dirt derived from the struggle and perseverance for a free education.
Later the crowd moved on to some makeshift shelters to hear PKR director of strategy Mohd Rafizi Ramli speaking out against the PTPTN until 10:15 am.
He told the crowd that the PTPTN is burdensome to students and unsustainable without the provision of more public universities.
"We should emulate Germany, Europe's most resilient country, without oil and gas, devastated during WWII, with much burden to burden to uplift former East Germany but providing free education to its citizens," said Rafizi.
He reminded the students that before Malaysia became an oil and gas producing country, there was free and affordable education even when the country was just an agricultural and tin mining nation.
Rafizi told the crowd that Malaysia should set up a heritage fund like in some developed countries like Norway, to deposit funds from Petronas for higher education before the country's petroleum resources are depleted in 20 years.
"You only have this one chance to bring about change. You must do it in your generation, in this generation. Otherwise, your children and even yourselves will be enslaved with debts if the status quo remains," Rafizi said.