SEA Park cops wins award for best police station
The SEA Park police station in SS2, Petaling Jaya held an appreciation dinner on Friday, April 6, 2012 at the station compund to recognize their officers as well as the committees of Residents Associations (RA) and Rukun Tetangga (RT) under the jurisdiction of the police station for their efforts in winning the MCPF-Best Police Station 2011 Gold Award recently.
Officer-in-Charge of Station (OCS) Inspector Gunam Resul and all the police officers under his command including his deputy Sub-Inspector Mohd Zain felt a great sense of pride and excitement for coming out top as one of only six police stations in the country (out of more than 800) to receive the gold award.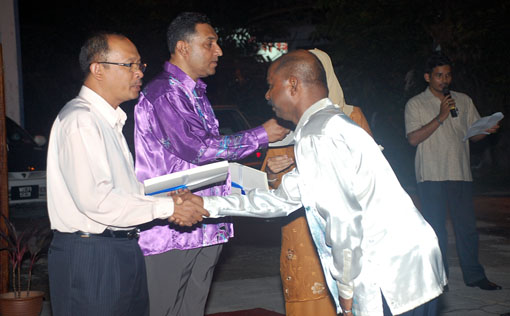 The event started off with Petaling Jaya OCPD Asst Comm Arjunaidi Mohamed being given a lion dance welcome on his arrival and in his opening speech he acknowledged and thanked everyone including the police officers of SEA Park police station and committees of Resident Associations and Rukun Tetangga under the jurisdiction areas of SEA Park police station for playing a big role in winning the Malaysian Crime Prevention Foundation (MCPF) Gold Award.
The MCPF Award recognised, among others, the efforts of the police in proactive policing, public cooperation and crime prevention.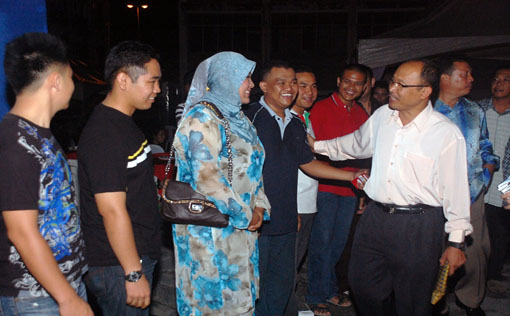 Arjunaidi said: "The win is only possible thanks to the support and willingness of the residents committee and the police working together to eradicate crime and social ills for the well-being and safety of the community and I hope this cooperation will continue in the future."
Inspector Gunam said: "The purpose of this event is to appreciate the community members in SEA Park for their very good response and cooperation with the police where the police of SEA Park have won the Anugerah Emas Balai Polis Cemerlang MCPF.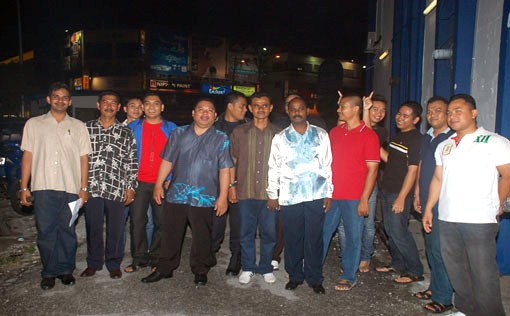 "Earlier we won in Selangor then we won at the national level. There are six police stations altogether that won the prestigious award and we are one of the six winners. The award is considered the best community policing in Malaysia."
The other five winners were the Panching police station in Pahang, Sungai Bakap police station in Penang, Tambunan police station in Sabah and Sentral Sibu police station inSarawak.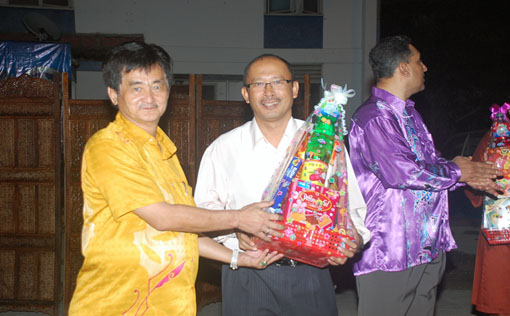 "Actually it is a small event to appreciate all the RAs and RTs for they have been giving us very good community response and the police have also been working very closely with them so appreciation is for them because they are giving us a very good support."
SEA Park Residents Assocation chairman Gan Keng said: "We feel very proud of what SEA Park police have achieved and we congratulate the SEA Park police station on their success at this year's Awards. This is no small achievement and the award speaks well of the dedicated work of the police officers of Sea Park police station. The good work done by Inspector Gulam and his officers had been acknowledged. Keep up the good work!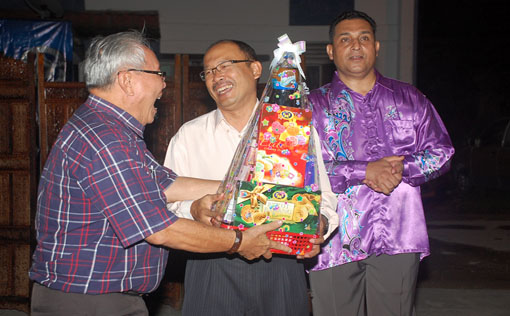 Gan said: "We are very happy to work closely with SEA Park Police on the desire to continue to reduce crime and working with the community. The police are very helpful and very efficient . They are patrols cars and motorbikes on regular rounds. Whenever we call them, they responded very fast and arrived at the scene within five minutes."