Vindicated: Kluang Rail Coffee bounces back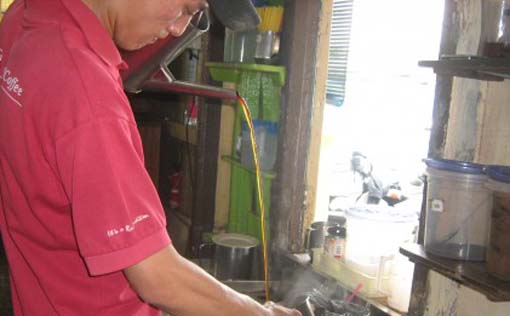 The three directors of Rail Passion Sdn Bhd, the owners of 70 year old coffee shop located at the Kluang Railway station, Kluang Rail Coffee, has been acquitted by the magistrate court last week.
Following a raid by authorities for using coffee powder which has pig gelatin on January 2011, Lim Jit Chiang, Lim Jit Tong and Lim Jit Chen were charged under Rule 11 (1) (c) of the Food Regulations 1985 for allegedly selling coffee powder in packets and sachets without a statement on the packages stating that the said food contains pig DNA.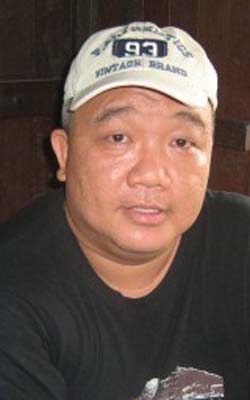 The magistrate, who acquitted the directors, said that they had not willfully committed the offence as they had taken all reasonable steps to ensure that the food was not contaminated by pig DNA by relying on HALAL certificates issued by JAKIM (Department of Islamic Development Malaysia).
Recently, CJMY spoke to Lim Jit Tong, one of the three directors of Kluang Rail Coffee and was told that business had been reduced by 20-25% due to this controversy.
Jit Tong was also confident it would pick up with this acquittal but he was visibly upset that before the result of the test was made known, the company had been "prosecuted, judged and condemned".
Lim Luan Hee, the grandfather of the Lim brothers had come to Malaysia in 1938 from Hainan Island, China to work as a cook. From one small outlet at the Kluang railway station, they have now expanded to two outlets in Kluang and one in Johor Bahru.
He explained that the expansion of Kluang Rail Coffee will see opening of of kiosk type of business which could be sold at a franchise fee of RM 50,000. This would create jobs and entrepreneurs. The franchise fee for normal outlets is between RM 100-600,000 depending on the décor, set-up and size.
A 64 years old regular customer, who only wants to be known as Chia, said he drinks coffee at the Kluang railway station at least once or twice a week and his favourite spot is the window seat facing the train. To him watching the trains pull in brings back a lot of memories. His favourite is the coffee and toast.
A first timer to Kluang Rail Coffee, Lim Yee Tatt, 30, said he liked the nasi lemak and toast but his favourite was the wholemeal bun. He reckons the reasonable price of 70 cents for the rice, rice vermicelli and noodle makes the place especially attractive.