Madrasah Salihiah Kanchut case far from over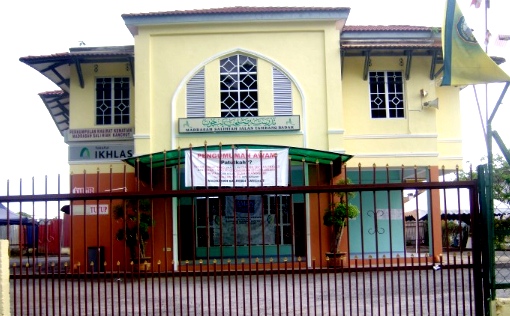 Save the Madrasah Salihiah Kanchut (SMS) movement chairperson, Mansor Ahmad, today refuted the claim made by Kedah Menteri Besar Azizan Abdul Razak that the injunction application filed against the Kedah state government has been dropped.
"The injunction application to prevent the surau (the madrasah) from being demolished has not been withdrawn as claimed by Azizan. We would like to make it clear to everyone that we are going ahead with it (the injunction application) and that this is only the beginning", said Mansor.
This comes on the heels of the statement made by the Kedah Menteri Besar on Thursday that the madrasah's management committee had decided to drop the suit made by a committee member to stop the state government from proceeding with their plans to demolish the 102 year old madrasah to make way for a shopping complex.
The suit was filed by the deputy chairperson of the committee, Jamludin Murad, 58, on January 5, 2012 with the Alor Setar High Court asking it to grant the injunction order, and named the Kedah Islamic Religious Council (MAIK), the Kedah State Land and Mines Department and Kedah state government as the first, second and third defendants, respectively.
Mansor went on to clarify that, although the original application for the injunction was indeed withdrawn, albeit temporarily, it was done to make way for it to be replaced with a new application.
However, he reiterated that this was only done after the Alor Setar high court granted them the permission to do so, and that they have already appointed a lawyer to see the case through to the end.