Perlis MB: BR1M isn't a BN scam to garner votes
Perlis menteri besar, Md Isa Sabu, rejected the notion that the Bantuan Rakyat 1Malaysia (BR1M)  is intended to bribe the people to vote for the Barisan Nasional (BN) government in the upcoming general election (GE13), as claimed by the opposition.
He said this in reply to the question posed by the Mata Ayer state assemblyperson, Khairi Hasan, at the the Perlis state legislative assembly sitting here in Kangar, yesterday.
Isa, who represents the state constituency of Bintong, alluded to the fact that it was in the opposition's political interest to disagree with all the good efforts made by the ruling coalition.
He further reiterated that if the people felt that it was a 'bribe', then they are not under any obligation to accept any  financial aids given by the government, as the BN government has never forced anyone into accepting the BR1M subsidies.
In Perlis alone, RM22.3 million was set aside this year to be disbursed out as BR1M subsidies. To date, as many as 43, 580 recipients  has already collected the aid worth RM500 each, amounting to RM21.79 million in total. While the rest of the 1023 successful applicants have yet to claim their cash vouchers.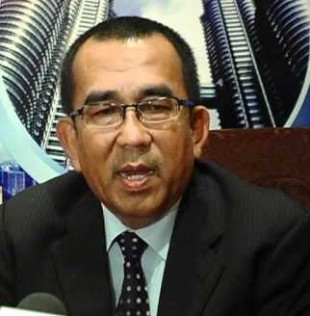 This same sentiments were also echoed by the deputy Agriculture and Agro-Based Industry Minister, Mohd Johari Baharum, at a disbursement ceremony where he handed out the BR1M cash vouchers to some of the recipients in Jitra, Kedah, yesterday.
Johari said that the government has been sincere in their efforts  to help lessen the burden of the people and that only those who truly deserved the financial aid were given the subsidy.
This was done without taking into account anyone's  personal or political ideology, unlike what is being expounded by some of the members of the opposition parties, he further added.