Work safety and health first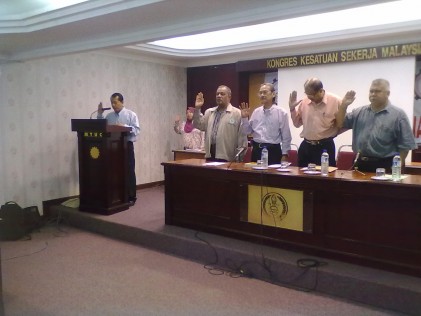 MTUC celebrated its 17th International Commemoration day for dead and injured workers at Subang Jaya Selangor today.
The event was attended by more than 80 trade union officials from various sectors.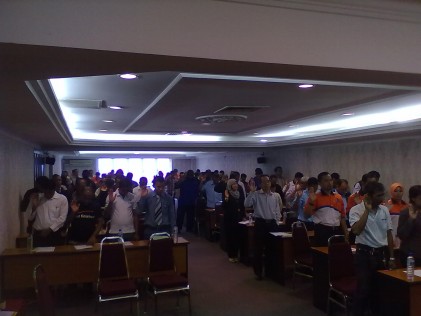 Khalid Atan, President MTUC said that as the green economy develops, it is essential that safety and health at work are integrated into green jobs policies.
This implies integrating risk assessment and management measures in the life cycle analysis of all green jobs. The protection for workers' health and safety and the protection of the environment should be intrinsically linked to ensure a comprehensive approach to sustainable development.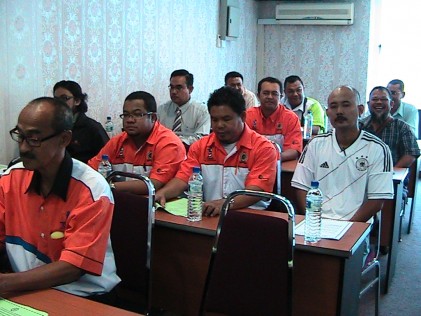 Gurmit Sigh, the Chairman, for Centre for Environment, Technology and Development (CETDEM) stressed the importance of creating awareness among the Malaysian population.
Companies and workers neither give priority to green economics nor on green jobs. In fact many Malaysians think that this is too technical an issue and do not affect their daily lives.
This has slowly changed but it has taken a long time for government agencies to openly acknowledge that environmental problems exist.
He said there was a real urgency to implement the green agenda as the effects of climate change could already be seen here in the home front. People must be willing to change by asking themselves what is their contribution to reduce greenhouse gases (GHG) and stop global warming.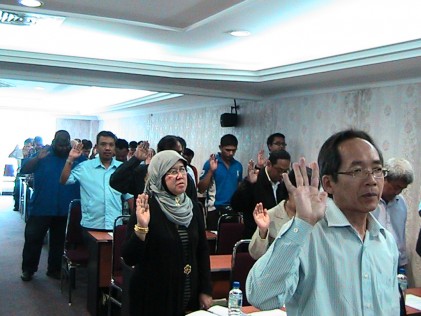 The ILO has in 2003 declared 28 April the World Day for Safety and Health at Work, focusing international attention on the magnitude of the problem and how promoting and creating a safety and health culture can help to reduce the number of work-related deaths each year.
The trade union movement has organized the International Commemoration Day for Dead and Injured Workers worldwide since 1996. This effort is being coordinated by the International Confederation of Free Trade Unions (ICFTU).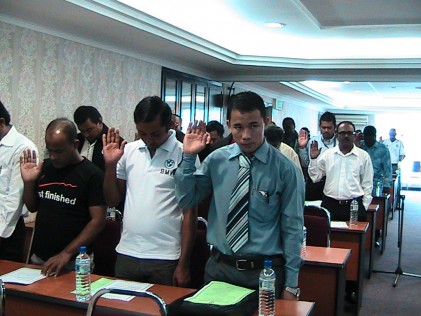 The theme for this year's World Day for Safety and Health at Work is "Promoting safety and health in a green economy". The "green economy" has become an emblem of a more sustainable economy and society that preserves the environment for future generations.
The advance towards a "green economy" creating "green jobs" and "greening" current industries, production processes and jobs has become a key element for achieving environmentally sustainable economic and social development. However, even if certain jobs are considered to be "green", the technologies used may protect the environment but not be safe at all.