Jalan Tun Perak: FRU crossed the line
These images show the crowd at Jalan Tun Perak, in front of the Masjid Jamek LRT station at around 3.30pm. The crowd remained calm and composed even though they have earlier been bombarded with a few rounds of tear gas and chemical laced water starting at 3pm when Anwar Ibrahim, the Opposition Leader in the Malaysian Parliamentand his wife Wan Azizah made an appearance here.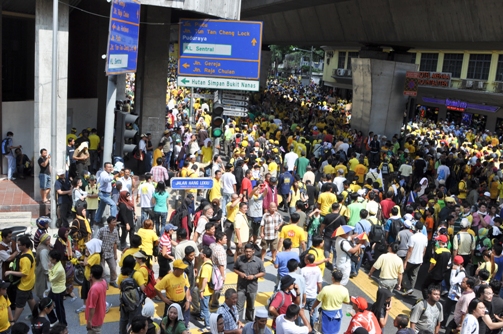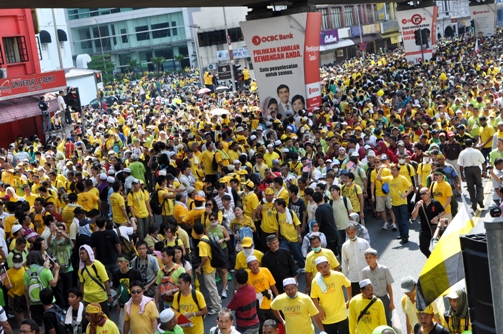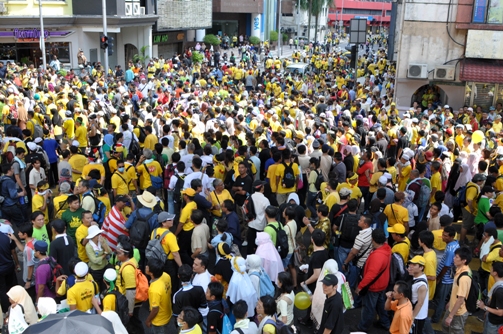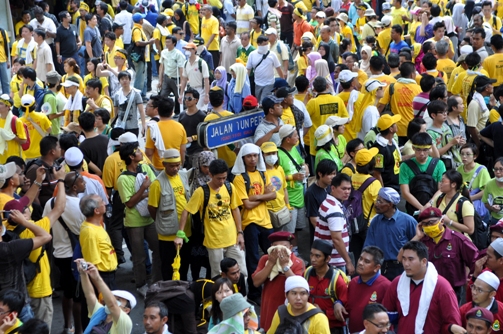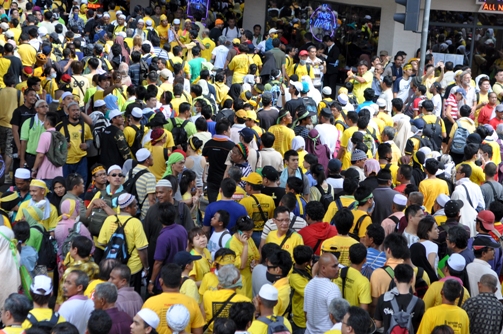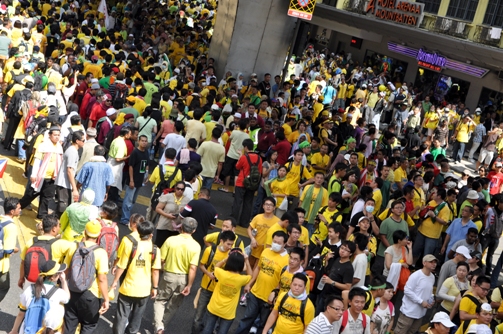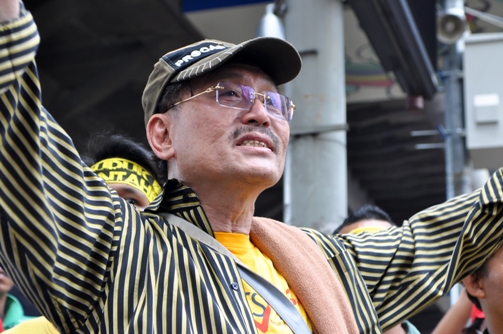 At around 4:10 pm Chua Jui Ming (Johore PKR chief) spoke to the crowd telling them that Bersih 3 had achieved its objective. He then ask everyone to disperse to head for home. However, immediately after he had spoken, the water canon truck charged into Jalan Tun Perak and started shooting chemical laced water to disperse the crowd.  This was followed by many rounds of tear gas fired into the crowd and adjecent roads. At around that time, there was also a large crowd at the Masjid Jamek LRT, waiting for the train service to resume.