Three Myanmarese nationals sent to the gallows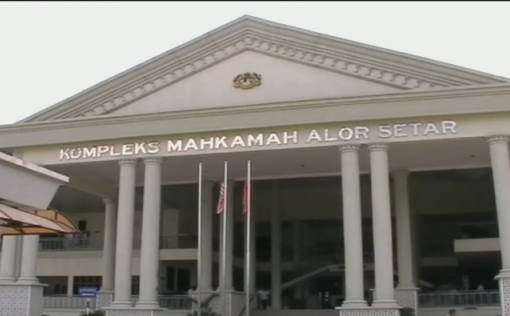 Three friends from Myanmar seeking refuge in Malaysia were sentenced to death by the High Court here in Alor Setar, yesterday, after they were found to be guilty of drug trafficking two years ago.
Judicial commissioner Zakiah Kassim handed out the sentence on the trio, namely, Noor Mohamad Zakaria, 33,  Taher Ahmad Mustafa Ahmad, 33, and Mg Myint Tun, 26, for  trafficking a total of 56.22gm worth of illicit drugs that compromised of 48gm of heroin and another 8.02gm of monoacetylmorphines, commonly known as black tar morphine.
They were all charged jointly for committing the offence at about 9.45pm on the night of September 6, 2010, at a petrol station in Taman Sejati in Sungai Petani, Kedah.
In meting out the sentence, Zakiah said in his judgment, that she made the decision after thoroughly studying in detail the statements made by all three of the defendants at the dock, and came to a conclusion that the defense had not done enough to raise a reasonable doubt.
However, he went on to state, that this failure by the defence to create a reasonable doubt with their evidential proof, did not in any way give rise to any prejudice  upon the case brought about by the prosecution.
The trio was charged under Section 39B (1) (a) of the Dangerous Drugs Act (ADB) 1952 (Act 234) and was sentenced under Section 39B (2) of the same act which carries with it the mandatory death sentence by hanging upon conviction.
All three of them were Myanmarese nationals seeking refuge in Malaysia and each of them were understood to be holders of the United Nations High Commissioner for Refugees (UNHCR) card.