Coast guards rescue 7 men drifting at open sea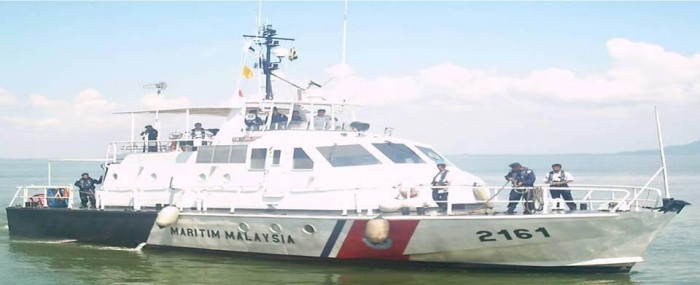 Seven men, believed to be the crew members from a Malaysian registered tugboat, Wantas VI, which was as reported lost at sea since two and a half weeks week ago, were found floating in a boat at the South China Sea close to the international borders of Malaysia and Vietnam by the Malaysian Maritime Enforcement Agency (APMM) yesterday.
APMM rescued two Malaysians, two Bangladeshis, and three Indonesians at about 2.25 am yesterday, floating in a boat, around 214 nautical miles (slightly more than 370km) off the south west of Miri, Sarawak, who appeared exhausted, weak and severely dehydrated when they were picked up.
The tugboat, Wantas V1, which belongs to the Langkawi based shipping company, Wantas Sdn. Bhd, was reportedly towing a barge that was transporting valuable cargo from Teluk Ewa, Pulau Langkawi to Tawau, Sabah, en route the Andaman Sea and the Celebes Sea on April 12 and was scheduled to arrive 2 days ago.
It was carrying eight containers of electricity generation equipment worth millions of ringgit belonging to Tena­­­ga Nasianal Bhd (TNB) and Sabah Electri­city Sdn Bhd (SESB) when the vessels was seized by pirates near the Palawan Islands some time after April 16 as it passed Batam Islands at the Riau archipelago in the Indonesian waters.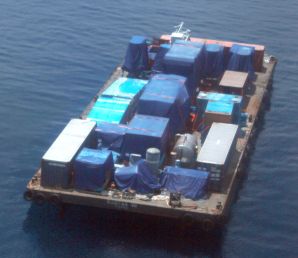 The barge, Wantas V11, was later found abandoned and drifting in the open seas near Tubbataha Reefs on Sulu Sea off the Palawan Islands, north of Sabah, by the Philippines Coast Guards (PCG) on the morning of April 26 at about 10 am with the containers broken into and the cargo ransacked, while the tugboat and its crew were found to have gone missing .
APMM is still waiting for the the barge, which is being held by the Philippines authorities, to return to Malaysia for a thorough investigation to be conducted, as well as to identify the missing and damaged equipments, in order to estimate the amount of losses the companies involved will have to bear.
It was also understood that the owners of the tugboat and the barge, Wantas Sdn. Bhd, are currently in the process of  working out the necessary details with both the Malaysian and the Philipines authorities in order to bring back the the barge and its remaining cargo from Cagayan de Oro, Philipines, where it is currently being held, as soon as possible.