Islamic affairs minister: Thanks to Bersih 3.0, many return to support BN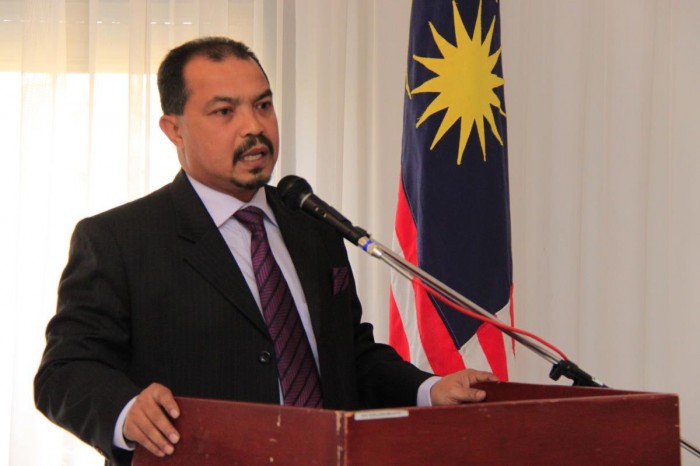 The Minister in the Prime Minister's Department in charge of Islamic Affairs, Jamil Khir bin Haji Baharom, expressed his confidence that many of those who chose to support the opposition, especially during the last general election (PRU12), have now learnt their lesson and will return to supporting Barisan Nasional (BN), sooner rather than later.
He attributed the change of heart among the people to the many events and incidences which took place in the country involving the opposition and their leaders, since the last general election in 2008, where BN lost their customary two third majority in the parliament, as well as the losing five states (now four states) to Pakatan Rakyat (PR) and the opposition, due to the so called 'political tsunami'.
He zeroed in on the last Bersih 3.0 rally on Saturday as his prime example, saying that leaders who really had the interest of the people at heart would not have put the public in danger by organising a public rally or staging a protest in such a manner which puts the lives of people at risk or cause serious damage to public property.
Jamil, who is also a Senator at the Dewan Negara,went on to say that in a democratic country, there were a significant number of ways in which the opposition could have used to voice their opinions and demands instead of spilling out into the streets.
"They decided to organise an illegal rally which turned violent, and as such, their goals could not be met but they were the ones who suffered instead, but unfortunately so did the livelihood of all the innocent people (who worked) around the area, just wanting to make a living for themselves", he added.
Jamil, who is also the head of the Malaysian Department of Islamic Development (JAKIM), said all this in a speech that he delivered yesterday at a ceremony to commemorate the synchronized opening of the annual general meetings of all the UMNO branches within the Arau Division at the Arau Civic Centre Hall, here in Perlis.