Bantuan Rakyat 1 Malaysia – Muar Johor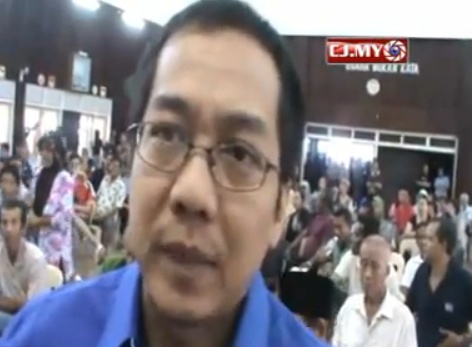 Dato Razali Bin Haji Ibrahim, Deputy Minister of Youth Sports and Culture and Member of Parliment  Muar, distributed the BRIM,  at the High School Muar, Hall. Over 2000 people were seen trying to enter the already packed hall.
BRIM is a financial aid program aimed to assist the burden of low income earners in Malaysia during this period of escalating costs of living. The project announced by the Prime Minister of Malaysia , earlier this year is intended for households earning below RM3000.00 a month.
In his speech, Razali said that over 20 thousand applications were received from Muar and RM10 million  is expected to be distributed to those who qualify.
Madam Manickam Sannasi from Sungei Mati,Muar who was one of the cash recipients thanked the BN Government through Razli for the aid which she said came at an appropriate time.
Video by, Vijayakone, Citizen Journalist