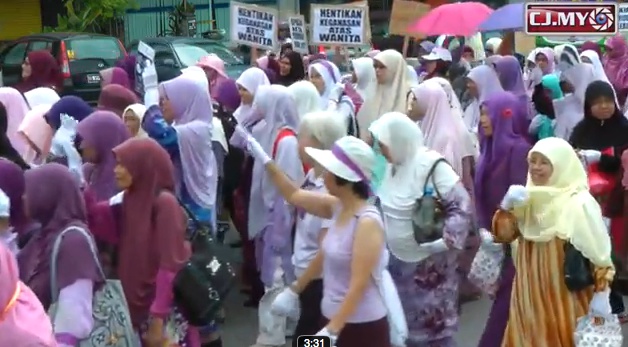 The streets of Petaling Jaya, Selangor today was hit by a wave of purple as an estimated 4,000 mostly women marched from two locations to demand for clean governance.
Wearing purple shirts and white gloves, the crowd gathered at two separate meeting points – Taman Jaya lake and Section 14's Masjid Tun Abdul Aziz at around 2pm amidst a light drizzle.
The rally was organised by Wanita Suara Perubahan (Wanitasupermy), a coalition of 15 NGOs, to voice their six-point demand and also to celebrate the recent International Women Day on Mar 8.
Full Article by Levon Woon here: http://www.malaysiakini.com/news/192418