Rallying behind the police's action during Bersih 3.0
Some twenty anti-Bersih NGOs, lead by the Persatuan Veteran Tentera Melayu (PVTM) staged a protest, in support of the police, outside Bukit Aman police headquarters on 6 May. Some of the NGO were from Gerakan Memartabatkan Pejuang Negara, Pertubuhan Ikatan Perpaduan Melayu Gombak and Suara Anak Muda 1Malaysia.
The support was in response to the Bersih 3.0 gathering on 28 April, where they felt the police handled the rally very well.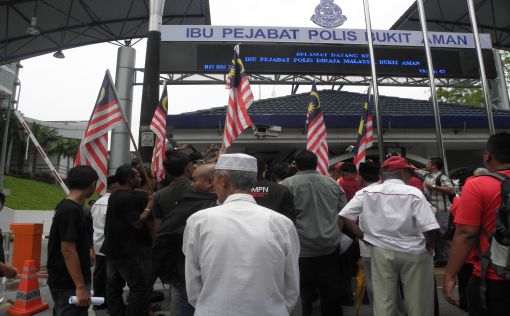 They presented a memorandum to Bukit Aman public relations officer Assistant Commissioner of Police Ramli Yusof. They pledged full support to the police to ensure that there is peace in the country, and also that Malaysia will be save from any threat of violence to topple the government illegally.
PTVM president Mohd Ali Hj Baharom, called upon the Home Minister, Hishamuddin Hussein to arrest the leaders of Bersih 3.0 and not the protestors and he said the protestors only followed the instruction of the leaders.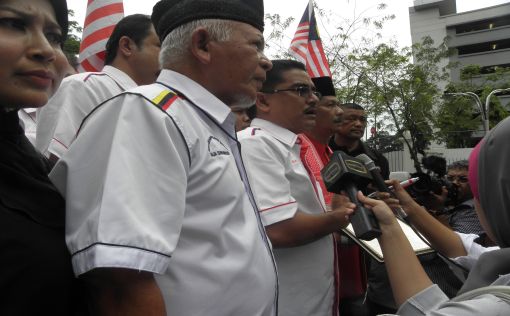 "As an ex-army officer, I feel the police are our heroes in safe-guarding the country." he said.
"Therefore, we wish to say thank you to the police for keeping the peace."
Mohd Ali also refer to Ambiga as 'terrorist lady in Malaysia' and issued a warning to her.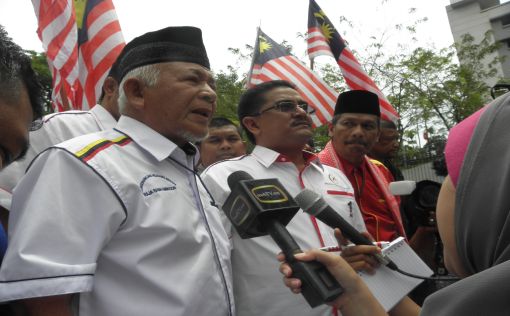 Armand Azha Abu Hanifah from Suara Anak Muda 1Malaysia, joined in, to say that they want to see a peaceful Malaysia and do not wish to see certain parties disturbing the peace, while Major Razali Zakaria, from Gerakan Memartabat Pejuang Negara, also said that the leaders of Bersih ought to be arrested.
Throughout the protest, noisy chants of "Hancur Bersih!", "Hancur Ambiga!", "1 Malaysia", "Hidup Polis" filled the air.