Women's ministry: Disabled a priority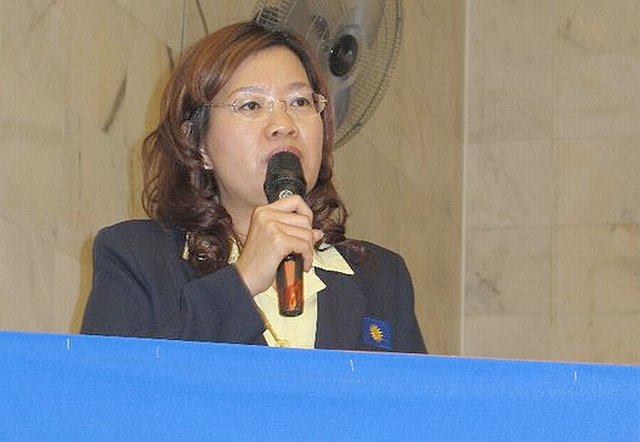 The Deputy Minister of Women, Family and Community Development, Heng Seai Kie, said yesterday, that to date, the federal government has spent up to RM307.5 million to provide equipments as well as facilities to help in the betterment of persons with disabilities throughout the country.
She said that there are some 106,330 persons with disabilities are currently registered with the Ministry of Women, Family and Community Development (KPWKM) and with the Social Welfare Department (JKM) throughout the country.
She also said that one of the ways that the government has been trying reach out to help persons with disabilities is by coming up with various initiatives and programmes. One such of the initiatives was to set-up community based rehabilitation centres throughout the country.
Heng added that currently there 468 community based rehabilitation centres that has already been set-up and that they are currently providing for about 20,104 persons with disabilities in the country, including children as well as adults.
She went on to say that in Kedah alone there currently there 32 community based rehabilitation centres that are in operation and that these 32 centres have about 1,670 persons with disabilities under their jurisdiction.
"These centres are built with the aim to improve the skills possessed by the persons with disabilities to help them live a better life and not to become too dependent on their parents or any others," she further reiterated.
Heng, who is also a Senator in Parliament, said all this in her speech after officiating the opening ceremony of the Kamaskshi Community Development Centre in Taman Tiram here in Lunas, Kedah, where she presented the management of the rehabilitation centre with an allocation of RM50,000 which has been set aside by the federal government for the administration and the day-to-day running of the centre.