Friar: Raids due to ignorance of East Malaysian diversity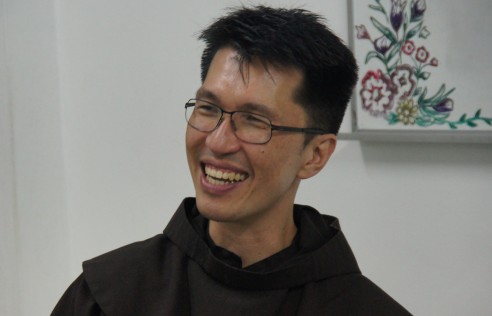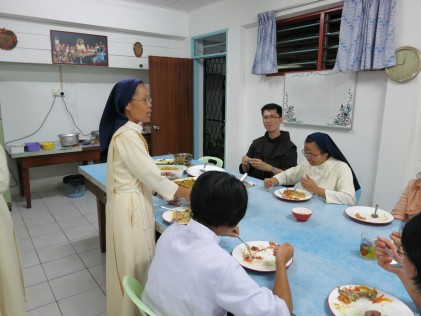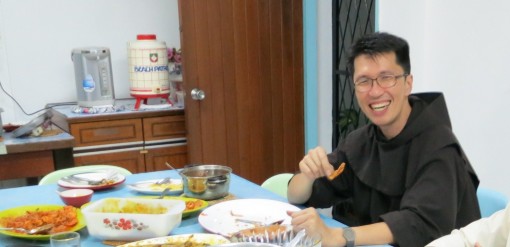 News alleging Malays in Singapore are attending church services is causing angst among some Muslims in Johor due to its proximity to Singapore.
Seemingly the misunderstanding stems in part from the ignorance of many West Malaysian Malays that not all natives from East Malaysia are born Muslims as the case is in the Peninsula (excluding Orang Asli) or that, not all East Malaysian natives want to be known as Malays, which under the definition of the Malaysian Constitution, they should be Muslim by faith.
It is estimated that some 300,000 youthful East Malaysians are studying or working in West Malaysia and Singapore.
The figure is dynamic as East Malaysians come and go for medical treatment and as tourists visiting their children working, studying or settled down there with West Malaysian and Singaporean spouses.
Some of they attend church services of various Christian denominations in Singapore and West Malaysia.
In the recent past, there was a report from Johor where teachers were asked to attend a seminar organized by the State education authorities with the aim of combating the threat of Christianity, among others, that might erode the faith of Muslims in Johor.
Johor based Franciscan monk Friar John Wong of the Order of Friars Minor (pic) was in Kota Kinabalu recently on an administrative visit to the local Franciscan fraternity.
When asked about this, he said his Church of St Theresa, situated at PLO 684, Jalan Besar, 81750 Masai, approximately 15 km outside Johor Bahru (established in 1937) was 'visited' by the police and the religious authorities more than once after the local Malays complained to the authorities.
On the news of the conversion of Muslims as alleged by some quarters, Fr Wong during dinner in the dining area of the Stella Maris Convent in Tanjung Aru, Kota Kinabalu, said, "Our church is located in an area next to some of the JKR quarters where a lot of Malays live. They complained to the authorities that a lot of Malays were baptised into our church as Christians.
"The religious authority brought the police to observe and also to inspect our baptismal registry to ascertain whether was there any record of how many Malays have become Christians.
"They left convinced and satisfied that our so called 'Malays' are Borneo natives although they may look like Malays or have Muslim sounding names including 'bin' or 'binti'.
"More than half of our 1,200 parishioners are East Malaysians, predominantly Ibans from Sarawak and natives from Sabah," Fr Wong said.
The State authority has never issued the land title to their church over the last 80 years although they zoned the land for religious establishment purposes.
Among other matters, he visited Kota Kinabalu, Keningau, Labuan and Sandakan to inform the secular Franciscans in Sabah where he was their past spiritual director of the abbreviation change from SFO for Secular Franciscan Order in the English speaking fraternity countries back to its Latin abbreviation of OFS as a worldwide standardisation trend.
Wong grew up in Kuala Lumpur and was working in the private sector in the architectural field before answering the call to take up a religious vocation.
As an ordained Franciscan priest, he spent 18 years in Singapore pastoring the Catholic Church of St Mary of the Angels at 5, Bukit Batok, East Ave 2 with some 9,000 parishioners.
"In Singapore, we would advise any Muslim who wants to be a Christian to first get a written authorisation from the Majlis Ugama Islam Singapore before they actually convert out of their own free will.
"It is hard for a Malay to convert to another religion because they as a community are very close knitted. They face family and community pressure if they do.
"They would be likely disowned and ostracised, so it would be very stressful and life-changing for any Singaporean Malay to publicly profess another religion if they were born Muslims," said the jovial and tolerant Franciscan monk and priest.
Sometimes, when other priests were indisposed, he had to say as many as seven Masses on Sunday in Singapore to accommodate the large urban parish.
Asked if he ever got tipsy after celebrating so many Masses with wine, Fr John Wong said, "No, I find the altar wine too sweet, so I pour just a little bit before mixing with the water."
He was satisfied that, being the former spiritual director of some of the Secular Franciscan Orders in Sabah, the local chapters have grown mature to have their own Sabahan spiritual directors. The Franciscans are the foremost Catholic Order involved with religious ecumenism and inter-religious dialogue and understanding.