Temple demolition: Interfaith body demands apology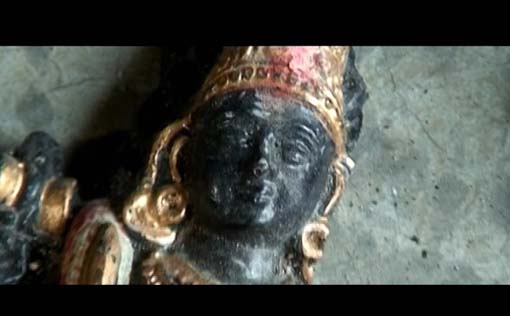 Places of worship reflect a fundamental need of the human race to worship God outside the confines of one's home and in community. These places of worship have not only been centres of worship but centres of community building and evolution of society as it exists today. It has been the practice since time immemorial to respect, even revere these places of worship no matter what religion it belongs to.
The reported demolition of the Sri Muniswaran Hindu shrine by the Penang Port Sdn Bhd (PPSB) on April 20, 2012 however shows that not all have this basic reverence. The 40 year old shrine at the Prai Bulk Cargo Terminal, where many Hindu port workers worshipped, was demolished without even the courtesy of a demolition notice placed thereat.
This has left not only the Hindu community upset but many besides. Representing the views of many people, The Malaysian Consultative Council of Buddhism, Christianity, Hindu, Sikh and Toaism (MCCBCHST) (Penang Branch) has released a press statement urging the "Penang Port Sdn Bhd (PPSB) Chairman Hilmi Bin Hj. Yahaya and the Penang Port Commission (PPC) Chairman Chua Soi Lek to make a full and unconditional apology to the Hindu community and rebuild the shrine immediately in the area".
To date there has been no apology forthcoming or any indication that the shrine will be rebuilt. The MCCBCHST (Penang Branch) and the Hindu Sangam of Penang have both offered to mediate in this matter.
Taken to task also was Perkasa by MCCBCHST for the insensitive use of the Hindu funeral rites in front of the Penang Chief Minister, Lim Guan Eng's house. This reprehensible act was carried out on 10.5.2012 whilst Lim's family at home, raising the ire of both Muslims and non-Muslims alike.  The use of Hindu funeral rites at Lim's house was condemned by MCCBCHST as most inappropriate and disrespectful
Use of Hindu rites or any act of religious connotation to thrust forth a political view is most unbecoming. It appears that Perkasa is not able to differentiate between race, politics and religion and has once again with this despicable act put its foot in its mouth.
MCCBCHST is a non-profit interfaith organization formed in 1993 in Malaysia. It comprises of officials from the main non-Muslim faith communities in Malaysia and acts as a consultative and liaison body for issues affecting the various non-Muslim faiths in the country.