Penang CM launches 'Penang Free WiFi'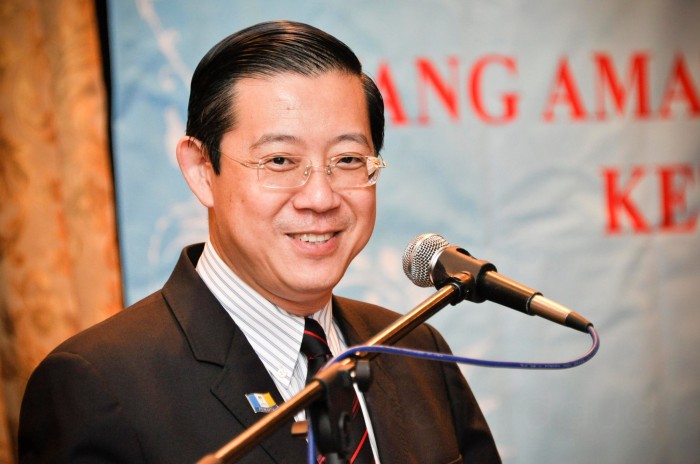 The Chief Minister of Penang, Lim Guan Eng, yesterday, launched the Penang state government's latest initiative to broaden digital intelligence for all Penangites by officiating the first of the 1550 free WiFi hotspots planned throughout the state as part of Phase II of the state's 'Penang Free WiFi' services.
Lim in his speech after launching the 'Penang Free WiFi Road Show' at the Bayan Baru Food Court, here in Penang, said that the free WiFi service will enable Penangites and visitors to the island to enjoy wireless internet service without having to fork out any of their own money at various shopping malls, commercial spots, residential areas and other public places.
"It is our hope to transform Penang itself to an international city that can compete globally. Human talent is the new oil of this century, with human talent you cannot fail, without human capital you cannot succeed. Therefore if Penang is to succeed with our goal to become an international city, it must first become an intelligent city", he added.
Lim, who is also the assemblyman for the state constituency of Air Puteh, went on to say that these hotspots will be available in all the 40 state constituencies in Penang and can easily be located by looking for the signboards placed in the area. He also added that for the convenience of the users, there will be a toll free number set up along with an email address, for any queries that anyone may have in regards to the Penang free WiFi.
"The Penang state government is always creating bold and innovative initiatives to broaden digital intelligence for all Penangites regardless of their gender, race and religion", he reiterated.
The 'Penang Free WiFi' service is a component of the state's '[email protected]' initiative and the first 750 hotspots were launched in 2009 with REDtone International Berhad (REDtone). These hotspots were provided free of charge by Redtone to support the Penang Free Wifi Phase I initiative and the installation of these 750 hotspots was done at no cost to the state government.
Phase II of the Penang Free Wifi was also awarded Redtone after it successfully won the bid in an open tender conducted by the state government for the project. It was understood that the total cost of Phase II came up to RM 8.5 million and was shared by the Penang State Government and the Penang Development Corperation (PDC).