Largest palm oil Technology Expo in Malaysia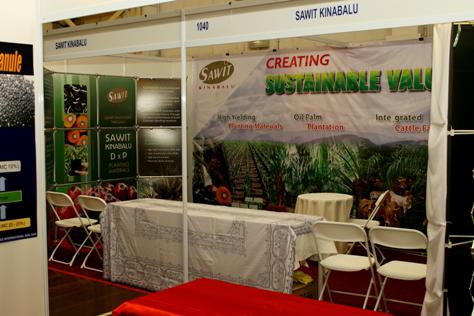 The 3rd Malaysia International Palm Oil Technology Expo also known as Palmex Malaysia 2012 was held at the Sandakan Community Hall from May 23-25, 2012.
The event rated as the largest Palm Oil Technology Exhibition in Malaysia was held in the heart of the Palm Oil industry, Sandakan.
Chief Minister of Sabah Musa Haji Aman officially declared open the exhibition on May 24, 2012.
According to the event organizer Jerel Soo, Managing Director of Fireworks Event Sdn Bhd, he was confident that Palmex Malaysia 2012 would bring in more than 5,000 regional and international industry related professionals from countries such as Indonesia, Thailand, Singapore, China, India, Europe, Nigeria, etc to support the palm oil technology.
This year's expo brought in exhibitors from Singapore, China, India, UK, Australia, Korea, Japan as well as our own national exhibitors.
The conference entitled  "Outlook in Palm Oil Technology for SMEs – Gearing Palm Oil Industry for Challenges & Opportunities of Tomorrow" saw presentations from several highly experienced national and international speakers who served to promote awareness and new business opportunities in downstream palm oil and palm biomass industries with emphasis on green technology.
The conference consisted of three parts namely, exhibitions, technical seminars and networking night.
The conference also aimed at educating the public on the importance of the palm oil industry in Malaysia, especially its contribution to the social-economic development of the country.