CASP: Lighting candles for lives lost to AIDS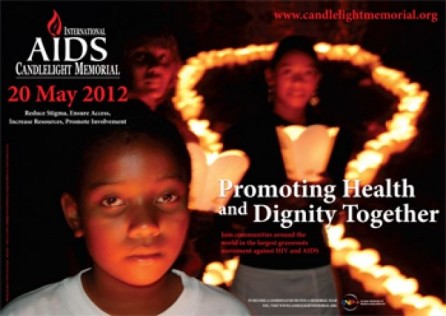 In conjunction with the 29th International AIDS Candlelight Memorial Day (IACMD), the Community AIDS Service of Penang (CASP) organised a charity dinner at Bayview Beach Resort, Penang, recently.
The theme for this year's event was 'Promoting Health and Dignity Together'.
About 600 people turned up for the event, including various religious leaders form the different faiths.
The guests of honour were ADUN of Dato Keramat Penang Jagdeep Singh Deo and president of Malaysian Aids Council Zaman Khan.
Chairperson of CASP P. R. Selvarajan in his opening speech, thanked the both guests of honor, Jagdeep and Zaman for taking the time off and traveling from Kuala Lumpur respectively to attend the function .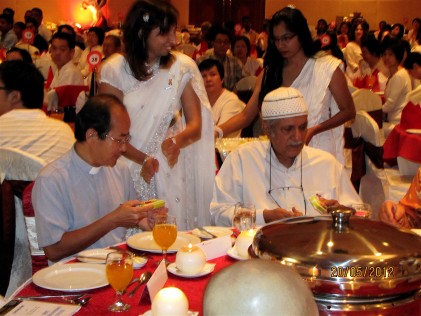 General manager of Bayview Beach Resort Edwin Yap, was not forgotten when he was thanked profusely for his tremendous support in the HIV/AIDS cause, as this was the 8th consecutive year CASP held its Charity Dinner at Bayview Beach Resort.
Bayview is also the co-organiser of IACMD.
"For every ticket we sell, Bayview Beach Resort donates RM5.00 to CASP is the kind of generous support we have continuously received from Edwin Yap," said Selvarajan.
He went on to explain that this year's new marketing strategy saw the names of companies or organisations who sponsored more than two tables on the backdrop of the stage.
"The Penang state government through the courtesy of the deputy chief minister II, P. Ramasamy had sponsored two tables.
"Penang Turf Club – sponsored 2 tables and Philips Lumileds donated RM6,000 for our IACMD 2012 event."
Selvarajan said that CASP is the only shelter home for HIV/AIDS victims in the Northern district, located in Bukit Mertajam relying entirely on donations or funds raised for this charity dinner.
"Currently we have 18 residents, our monthly expenditure is RM25,000 and the accumulated expenses in a year is RM300,000.
From the Federal Government through Malaysian AIDS Council we receive a grant of RM200,000 per year.
We are then still short of RM100,000 which we raise through public donations."
According to Selvarajan, in Malaysia, every day, there are 10 new HIV cases reported. The vast majority of people living with HIV have not been tested and they are unaware of their status.
This means, for every case tested positive, 4 to 5 goes untested.
"Therefore, to get the actual HIV statistics, one must multiply the figure by 4 or 5 times.
"In other words, if Malaysia has recorded close to 95 thousand cases in 2011, multiplying that figure by 5, meaning there were 475 thousand cases."
CASP's main aim is to achieve a zero target with new HIV infection.
For that to happen, Selvarajan explained that education and public awareness programs are very important. CASP is always willing to go to the ground to educate the public, especially the young, on HIV/AIDS.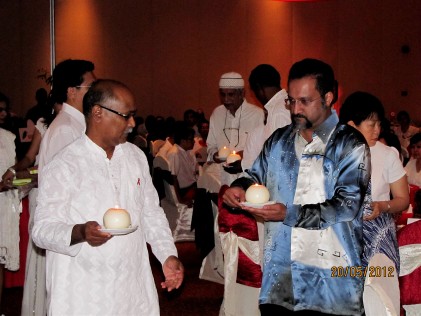 Jagdeep in his speech called for an openness to HIV/AIDS issues. He said there must be constant education programmes going on to educate people on how to safe and free from infection.
After the speeches, came the highlight of the evening – the inter-religious prayers.
People were reminded to pray for all those who have died of AIDS, the call for a non-judgemental attitude and the help to reduce stigma and discrimination.
This was followed immediately by the lighting of the memorial candles. Several candles were placed in a design in the shape of HIV/AIDS' symbol, the Red Ribbon.
Buffet dinner was then served, with entertainment and lucky draw.