Cyber Troopers unleashed to whitewash anti-BN news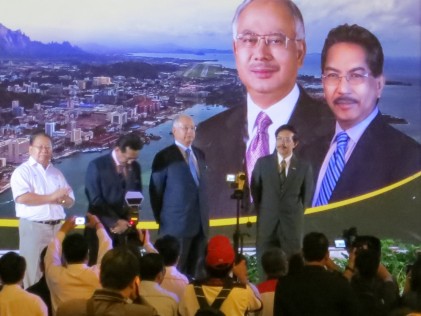 KOTA KINABALU: Sabah BN unleashed 83 cyber troopers yesterday after a three-day training session at the Grand Borneo Hotel here to neutralise anti-BN media news.
The program was officiated by Sabah State Assembly Speaker Salleh Said Keruak, who is also Sabah Umno deputy chief with Sabah Umno Youth Information leader, Sh Sahar Sh Ading, who is now chairperson of Sabah Umno's New Media Unit.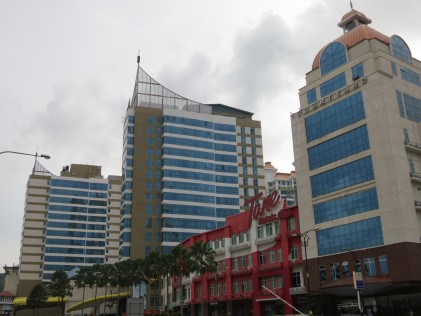 "With all the technological advancement, the opposition has used various methods to influence the community. We see from previous elections how they use new media methods to tarnish the image of BN," he said.
Citing an example, Salleh said during the late 1990s former Deputy Prime Minister Anwar Ibrahim purposely made it obvious to the public about his black eye and openly claimed he was assaulted up by the police.
"He did this to purposely fool the people into believing that he was injured by the police," he said.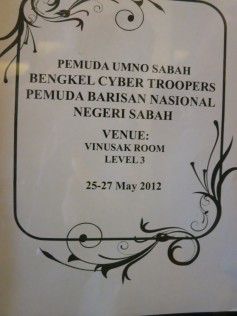 Salleh, however, said that the war is still the same but its methods have changed, largely done online and for that reason the Cyber Troopers have been formed.
He hoped the Cyber Troopers will help correct false allegations made by the opposition against the BN government.
"We must win this war and we can't fail. Otherwise, Barisan Nasional will risk losing the upcoming GE.
"The opposition has influenced the youths to the point that they have become determined to see the downfall of the ruling government," said Salleh, adding that this has also influenced youths in making street demonstrations a trend.
To win the cyber warfare, Salleh said planning is vital and that 50 per cent of wars are won through thorough planning.
He also advised the troopers to avoid self-indulgence and arguing between each other, instead to go all out and correct misconceptions on the Internet.
"We need to keep everyone informed with correct and accurate information and if possible we must counter allegations by the opposition online."
Salleh said because of the opposition's grip on the online platform, the Cyber Troopers Workshop is timely to help BN win the hearts and minds of the people especially the youths.
Salleh went on to point out the opposition's claims that the local BN leaders are merely tools of the Federal Government and portrayed themselves as the heroes of the State.
"In reality cyber warfare is a war to win the minds of the people and that BN needs to go all out and win the war," he stressed.