CJMY Exclusive: Hot off the grill with Carol Selva Rajah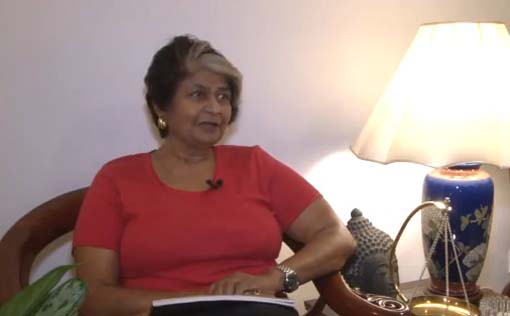 In an exclusive interview with Citizen Journalists Malaysia (CJMY), chef, speaker, TV presenter and food historian Carol Selva Rajah shared with us her humble beginnings and those who were her greatest influence.
It was found that she can speak Hokkien that her mother was an orphan brought up in a Baba Penang Hokkien orphanage and can only speak Hokkien. This and many other snippets which she reveals during the interview may surprise many.
Over the years, Carol has contributed to a diverse range of publications including the Australian Gourmet Traveler, The Sydney Morning Herald's Good Living Magazine and Kitchen Culture Food and Travel, Singapore.
In 2001, she won the coveted Jaguar Gourmet Traveler Award for excellence in Gastronomic Travel for 'Day trips to Asia' in Cabramatta which have become a template for other food tours today.
Carol divides her time between Malaysia, Los Angeles, California and Sydney writing, teaching and pairing spicy Asian food with beer. She conducts yearly lectures for culinary historians in the US and is in the process of completing a television program on Malaysia for Discovery Channel.
She shares some tips on the finer points of barbecue with regards to her book 'Hot Off The Grill' and encourage all those keen on being a chef that with the right attitude and passion, everyone can make it.
'Hot Off the Grill: Barbecue Recipes with an Asian Touch' published by Marshall Cavendish is available in all leading bookstores.