Marianna Pascal makes English matter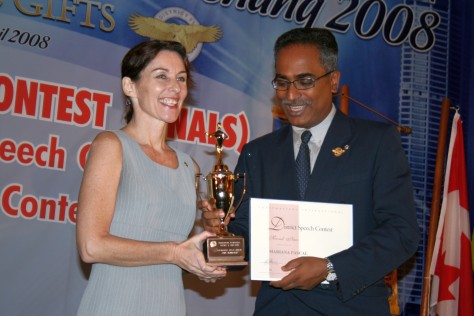 JOHOR:  Marianna Pascal also known as Mrs Lee Kong Nian has written many popular books on learning English, including the best-selling English Fast & Easy series. She is currently writing her 4th book and is busy conducting corporate workshops on communication skills.
The Canadian born Marianna stopped over in Malaysia in 1995 on her way to teach English in Australia.
At the old bus terminal in Johor Bahru, she saw many parents helping the children with their homework and fell in love with the Malaysian values.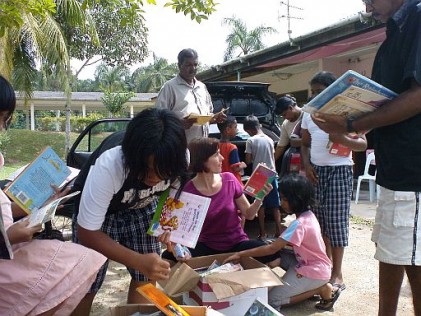 She jettisoned her plans to go to Australia and began teaching in Johor Bahru.
In Canada, she was acting for 15 years on TV and in film.
When pressed for the names of famous people she had acted with, she mentioned the cast of M*A*S*H, Alfred Hitchcock and the Twilight Zone.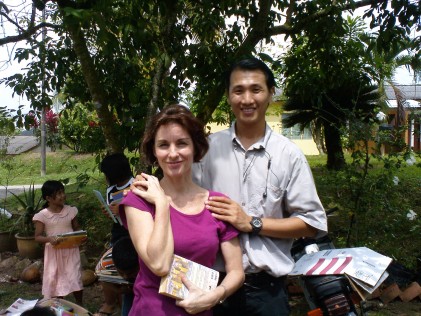 She met her husband Lee Kong Nian in Johor Bharu through a mutual friend.
Compared to Western men, Marianna found him "Refreshing: not funny – just straightforward and honest".
They have a nine-year old daughter, Ry Lee, who studies at a local Chinese school in Johor Bahru.
When asked if there were communication problems with her husband and settling in Malaysia, she mentioned a few.
"When my husband was courting me, he said, "I love all of your eyes."
"All??  How many eyes do I have?", she thought.
When she tried to give her mother-in-law flowers, she said, "Don't want," in Mandarin.
Marianna was very sad and took them back later to realize that it was a polite way of accepting them.
When she first arrived in Malaysia she had problems adapting to the food and toilets. She  swiveled her noodles around on her chopsticks Italian-style, ate the banana leaf served under rice, and had no idea how to use the bucket and pail in a toilet.
Today, 17 years later, she's pretty good with chopsticks, no longer tries to eat banana leaves (and, in fact, she absolutely loves nasi lemak and fish head curry) – but still has no idea how to use the bucket and pail without getting her clothes all wet.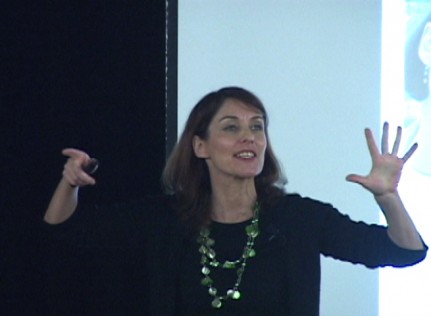 She has sold 50,000 books. Her best-selling books are popular with people of all ages because they use cartoons to teach English and they depict funny, realistic situations.
She is writing her 4th book entitled English Fast & Easy: Useful Idioms and Phrases for Work and Everyday Life.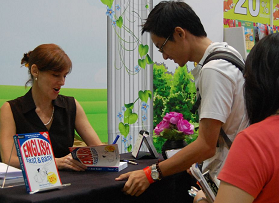 Marianna continues to hone her speaking skills as a toastmaster in the Sacred Heart Toastmasters Club in JB.
Marianna delivers power-packed communication skills workshops at companies throughout Malaysia.
One may find out more about English Fast & Easy on Facebook.