Long way to go for Penang on Green front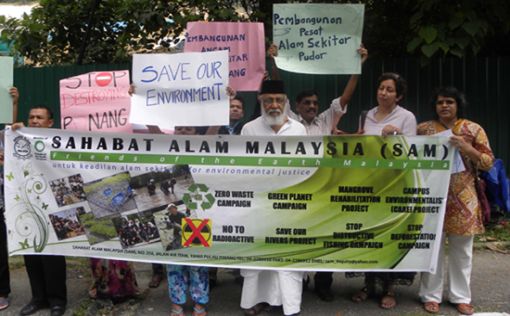 Today, 5th June, being World Environment Day, the Consumers Association of Penang (CAP) and Sahabat Alam Malaysia (SAM) raised their concern that the beauty of Penang's natural environment is slowly losing its shine due to the rapid and unsustainable development in the state.
Thus, they urged the Penang state government to ensure that all proposed development to be implemented, will not affect the environment and the lives of local residents.
According to CAP  and SAM, in their press statement,  despite the Penang government's initiatives for a Cleaner and Greener Penang, through their observation and complaints received, they find that environment pollution is still prevalent.
For example, they said that the  rivers and sea are polluted by industrial effluents, sewage and rubbish.  Coastal reclamation and aquaculture activities in the state have contributed to the destruction of the natural coastal ecosystem and forest destruction to implement development projects have also resulted in loss of water catchments.
CAP and SAM are concerned that the rapid development in Penang will lower the quality of life of the people.
"We must understand that our growth rates will bring about social, economic and environmental challenges. With continued industrialisation and sprawling housing development even on hills, the health of Penang's ecosystem is in danger of deterioration if left unchecked.
"We need to ensure that our hills are protected from further development, our rivers and the air is clean and our quality of life is improved. Hence, we urge the Penang state government and local authorities to stringently enforce existing regulations," they were quoted in their statement.
CAP hopes that the state government will gazette all forests and mangroves as permanent reserved forests and not allow any development projects on hills and agricultural land, and call on the people of Penang to play a part too in ensuring that Penang is really clean and green.