LRT service on hold for more than two hours
Light Rail Transit (LRT) services from Chan Saw Lin to Sentul train was on hold for about 2 hours since 6pm yesterday due to track obstruction.
Citizen Journalists Malaysia (CJMY) found situations such on the way to Masjid Jamek.
Service which was on temporary hold was announced and a large crowd was found to be waiting.
The public was advised to use other alternative transport.
When CJMY called the RapidKL customer service, CJMY was advised to contact the Media manager Haliza Abdul Hamid to clarify matters.
CJMY was then told by the Media Manager to follow the updates at RapidKL website till further notice. CJMY was assured that a of statement will sent out to CJMY via email.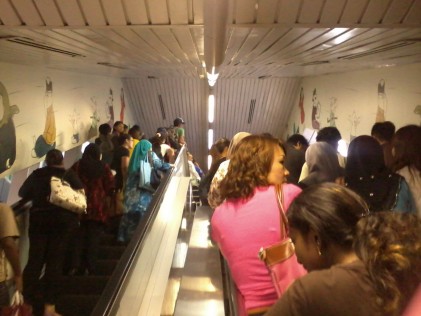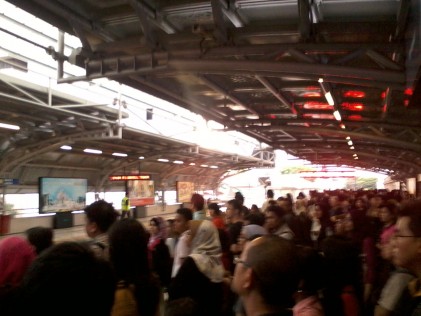 This has been the update status from the RapidKL site: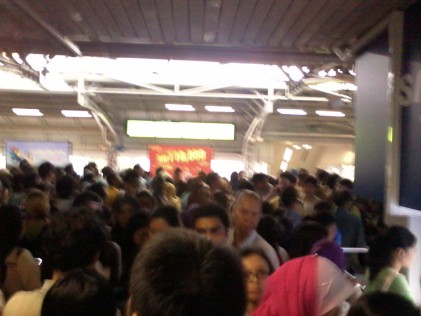 The RapidKL media department will release a statement to CJMY on the updates of the obstruction of services.
Latest update on this matter in RapidKL site is that LRT services not available till Saturday morning June 9, 2012 from Sentul Timur to Sultan Ismail and Sultan Ismail to Sentul Timur station.
Public are advised to use other alternative public transport.