Anime Festival Asia takes Malaysia by storm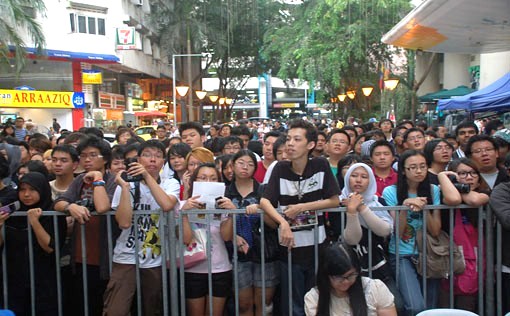 Anime Festival Asia Malaysia 2012 (AFAMY) makes its debut in Malaysia for the very first time at Putra World Trade Centre (PWTC) in Kuala Lumpur on June 9 – 10, 2012.
The anime convention is set to take storm and capture the hearts and imagination of Malaysians this weekend with its showcase of the latest Japanese popular culture and anime content.
To celebrate the inaugural launch of the event, a special media preview was held on Friday, June 8, 2012 at 5.40pm at Low Yat Boulevard, Bukit Bintang Central, Kuala Lumpur.
A lineup of anisong celebrities and special personalities were introduced by emcees Ferlyn Yoshimi from Singapore and Japanese pop-culture blogger Danny Choo to a host of media personnel present and swarm of screaming fans and visitors.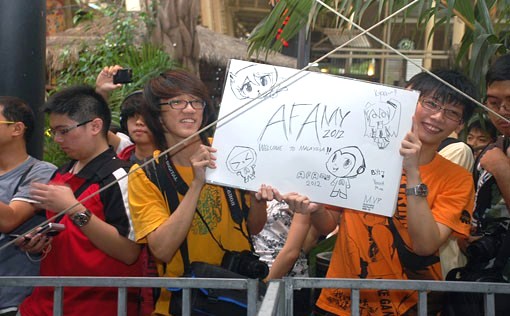 The three special guests appeared were AFA cosplay ambassador Kaname and celebrity cosplayers Tasha and Miyuko.
Others were a four-girls anime idol group Sea*A from Malaysia and Singapore and five other artistes who would be making their first appearance in a Malaysian concert were the 5-piece band Flow, Kalafina, J-pop artiste Kotoko, anisong artiste Maon Kurosaki and Japan's rising star Aimi.
Danny Choo is the official host of AFA MY 2012.
He is the son of world famous shoe designer Jimmy Choo who was present to support the event.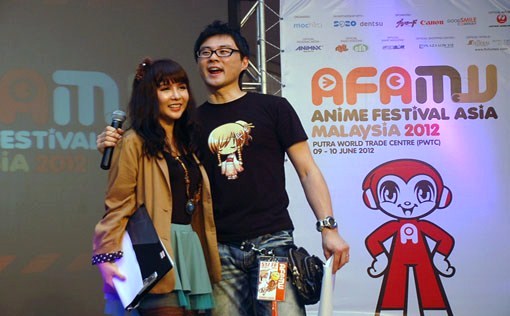 Long lines of fans formed outside a booth to get their entrance pre-sale tickets, including tickets to the "I Love Anisong" concerts.
The organiser expect to attract a crowd of over 40,000 fans from local as well as foreign countries in the region.
The 2-day AFA MY event (June 9 -10) will offer stage performances by the popular Japanese anime artistes, sessions with international cosplayers and renowned anime experts, exclusive merchandises and Japanese media art screenings and talk shows.
It will also see local cosplayers compete at the Malaysian preliminary round of AFA Regional Cosplay Championships and the winner will represent the country in AFA Singapore on November.11-13.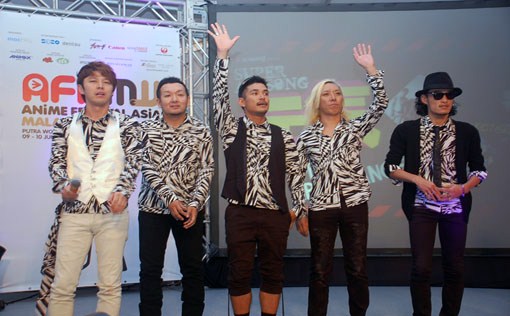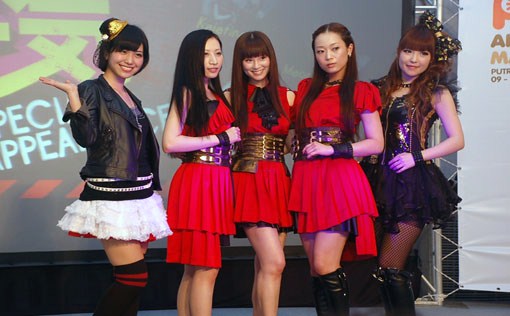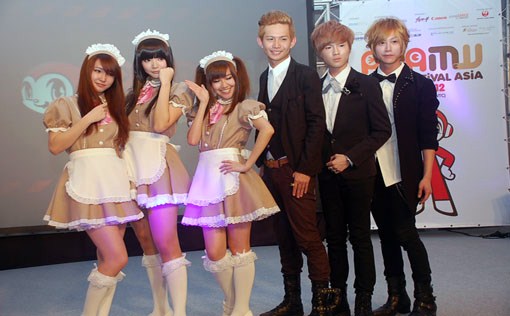 London-based Jimmy Choo who specially flew home from UK to give his support to his son who is based in Tokyo said: "I am proud for my son who is doing a talk show at the anime event here in our home country Malaysia.
"I am a tourism ambassador to the United Kingdom and I am proud to see so many tourists who come here from other parts of the world to enjoy the Japanese culture."
"I followed Japanese anime and cosplay in 2007 and I have been a great fan ever since then," said IACT creative multimedia student Vincent Loke, 19, who with his friend Max Chu were holding a home-made placard that read "AFA MY Welcome to Malaysia."
Vincent who speak some Japanese said his favourite cosplay character is Kaname.
"He is such a creative person and isn't afraid or really care about what people would say. He just does his things creatively and people accept him for what he is.
The way he puts effort into his costume, makeup accessories, detailing and everything else like discipline is really admirable."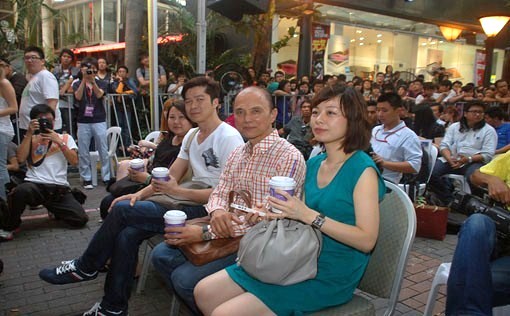 Max Chu, 19, a software engineering student at UCTI in Bukit Jalil said he got interested into anime and cosplay because they are so cute and fun to watch.
"There is no way I could attend AFA Singapore because of budget constraint. So AFA MY was a welcome piece of good news for me and all anime and cosplay fans in Malaysia."