Daniel Green: Eat well without guilt
Citizen Journalists Malaysia (CJMY) and Malaysians had a rare opportunity to meet Daniel Green, a television host, presenter and celebrity chef in Bangsar, Kuala Lumpur during the recent launch of his new book "Healthy Dining for Life."
Dubbed the James Bond of the cooking world he demonstrated his skills to the delight of his audience and ardent fans at the famous Buffalo Kitchen in Bangsar.
Daniel is an advocate of healthy cooking. As an obese teenager, he was determined to lose weight without compromising on flavour.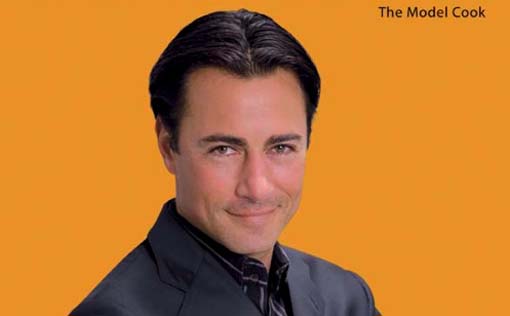 He started creating healthy, yet tasty meals for himself and went on to win a cooking competition as The TV Chef of the Future organised by Good Food magazine in United Kingdom.
Today, Daniel Green continues to create healthy dishes that are not only flavourful, but also quick and easy to prepare.
In this book Daniel introduces healthy dishes, from appetizers, salads and soups, to breakfast, main meals and desserts that you can whip up quickly and easily throughout the day without any of the guilt.
Additional tips from Daniel on food safety practices and tried and tested advice on losing weight and keeping it off, make the Green's Twist series invaluable for anyone looking to lead a healthier lifestyle.
Daniel's cookbook published by Marshall Cavendish is available at all MPH, B.I.G and all leading bookstores.