Another fiasco for Indian students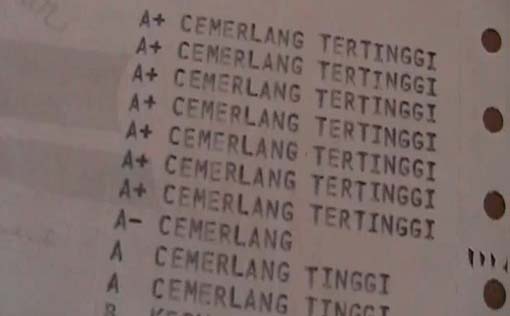 More shocking news awaits Malaysian Indian students who were denied entry to matriculation program when an Indian NGO revealed that no circular on 1000 additional matriculation seats for Indian students was issued to the Ministry of Education (MOE).
Speaking to Citizen Journalists Malaysia (CJMY), the president of Malaysian Indian Education Transformation Association (MIETA) Elangovan Annamalai said that many parents of affected students who have gone to Ministry of Education at Putrajaya to clarify reasons for rejection expressed their disappointment and anger when they were told that no circulars were issued on additional 1000 seats for Indian students.
"Even I personally called up the department and was told that there is no such circulars were issued to ministry," said Elangovan.
Malaysian Indian students are in dilemma when most of the students who did well in their SPM were denied entry to the matriculation program. Elangovan pointed out that one of the students with 11As from Puchong was denied a place in matriculation.
"We want MEO and MIC to be transparent with this matter. We do not know why students with good results fail to get admission into matriculation. Even their appeals are rejected," said Elangovan.
During the Pongal celebration at Kapar in February this year, Prime Minister Najib Razak announced that an additional 1000 matriculation seats will be given to Indian students.
This announcement was well received by many Indians especially by MIC president G. Palanivel who was also present in the function thanked the prime minister for the offer.
Asking whether the promise by the prime minister could be a political gimmick to woo the Indian votes in next election, Elangovan stayed optimistic and regarded the move by the prime minister as noble.
"The problem may lay in the execution part of the program. Even though it has been one month since the classes started with an intake of 700 students, we still hope that it is not too late for the prime minister to instruct the Education Ministry to increase the intake," said Elangovan who believed that matter can be solved with just a stroke of a pen by Prime Minister Najib Razak.
MIETA, a non –profit organization, who spearheaded the efforts to seek out reasons for many rejection among Indian students, took the matter to new heights when it organised a closed door meeting with Pakatan  member of parliament  who promised to highlight the issue in parliament on Monday.