George Gomez and "The Way of Saint James"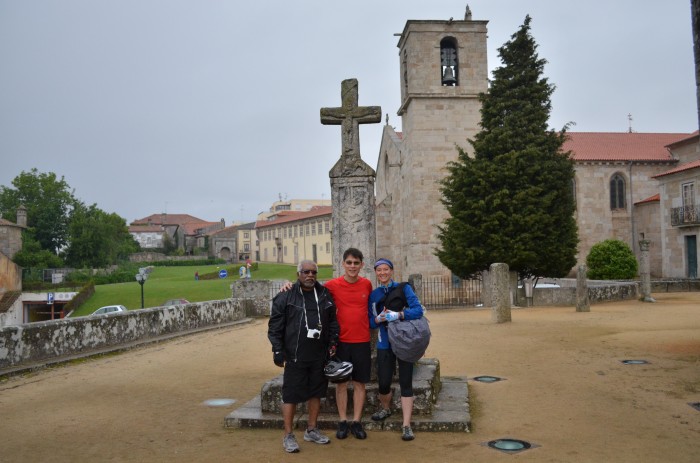 When Dr George Gomez set off with two friends on a journey known as "The Way of Saint James", he never thought he could cycle 223 km with a slipped disc.
Gomez and his friends, recently climbed 430 kilometers and covered a distance of 223 km on the famous pilgrimage trail all the way from Port de Lima, which is a town in south of Barcelos in Portugal to Santiago de Compostela in Spain.
The Way of St. James has existed for over a thousand years. It was one of the most important Christian pilgrimages during medieval times, together with Rome and Jerusalem, and a pilgrimage route on which a plenary indulgence could be earned; other major pilgrimage routes include the Via Francigena to Rome and the pilgrimage to Jerusalem.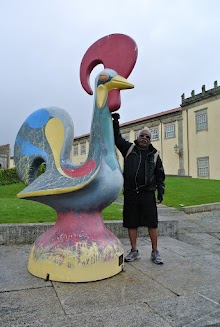 Legend holds that St. James's remains were carried by boat from Jerusalem to northern Spain where he was buried on the site of what is now the city of Santiago de Compostela.
The 59 year old, chartered president of Sacred Heart Toast Masters club, who hails from Johor Bahru, said that his pilgrimage trip was engineered by many coincidences.
According to him, first he had read a book by Paulo Coelho titled 'Confessions of a Pilgrim' and was impressed by his dramatic and inspirational life story. Then he learnt that his close friend, a surgeon based in Johor Bahru, Dr Hew Tze Yin and his niece were going on a cycling pilgrimage.
The next day, his business partner invited him to watch a movie 'The Way' starring Martin Sheen. It was about a man who went on a pilgrimage on behalf of his son who had died attempting to do it.
The theme that life is too long for one to walk alone convinced him he should join Dr Hew.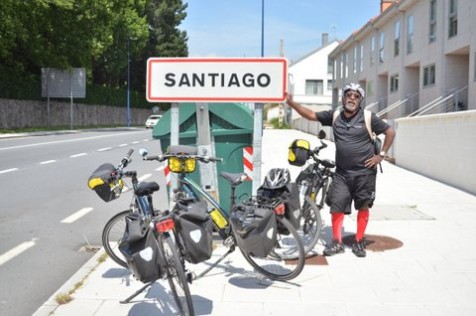 He was sold and he never looked back.
"All along the way, I was fascinated by the cultural heritage, the art, architecture, history, folklore, flora and fauna," said Gomez.
The pilgrimage route was declared the first European Cultural Route by the Council of Europe in October 1987; it was also named one of UNESCO's World Heritage Sites in 1993.
"Pilgrims either walked from the Pyrenees in France or cycled the route we took," he said.
According to him, while he was reminiscing on the total experience, he was convinced that everything has a purpose.
His group reached the cathedral two days earlier and on a very important day in the catholic calendar, the Pentecost.
The mass in Santiago was beautifully said in Latin and he was suitably impressed by the thurible (metal container for incense) which needs four men to swing it.
At Santiago de Compostella, he was struck by the sense of history in this old city, with its main plaza, narrow winding streets and dozens of ancient buildings.
The grandest is the Cathedral which features one of the world's most impressive Romanesque facades.
While the church is the star attraction of Santiago de Compostela, the town is full of other architectural gems.
"Physically, it was very tiring. Sometimes we had to carry our bicyles as it was difficult to control it when  going downhill.  I had to summon all my determination and endurance to complete the trip and complete it, we did. I had downloaded religious songs into my iPod and listened to them all the time," said Gomez before ending the interview with CJMY.