Fund raising for the new Taman Sentosa Kiwanis club premises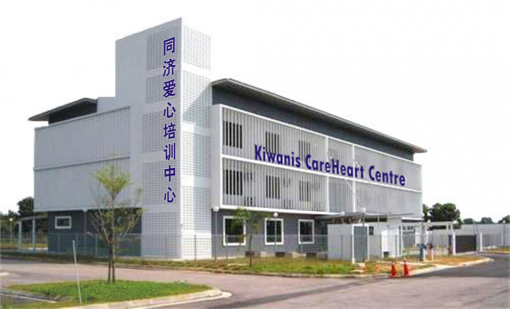 Taman Sentosa Kiwanis club organised a dinner on Sunday evening at the Pekin Restaurant of Taman Sutera Utama, Johor Bahru to raise funds for their new training centre.
The funds will be used for daily operations of the Kiwanis CareHeart centre including maintenance of its facilities and to pay it's teaching staff.
2012 has been a very significant year for the club with the opening of its new premises.
Ten participants with age ranging from six to seventy took part in the talent contest and Alan Chee came out tops.
Four paintings and one handicraft item were auctioned off and the total amount from the auction totaled RM12,000.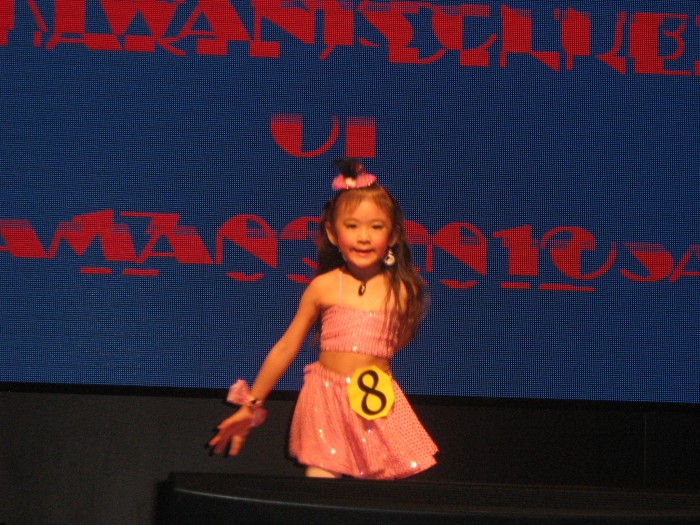 Carnations were also sold in conjunction with the Father's Day celebration.
Kiwanis Lieutenant Governor Nelson Kuang officiated the event.
The charter president and chairperson of Kiwanis Care Heart centre, Dr Lim Kock Hwa explained that the Taman Sentosa Kiwanis Club was established 12 years ago to improve the quality of life of children with special needs in Johor Bahru.
There are 56 Kiwanis clubs in Malaysia, with ten based in Johor Bahru.
The club hoped to raise RM 100,000 for its expenses through their fund raising efforts this year.
They include the fund raising dinner and the Kiwanis Sentosa family day, which will take place in early November at the Kuo Kuang School II.
The club  will also organize a golf tournament in September.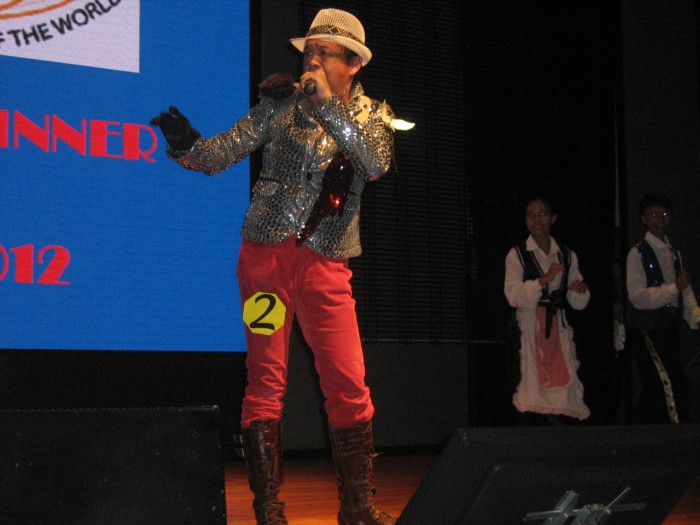 One of the organisers of the dinner, Daniel Tan told CJMY that its centre had already seen its enrollment grow to 60 students; a 50% increase within the year.
The capacity of the centre is 120 students. It anticipates additional challenges to maintain its facilities that include training rooms, a library, music room, therapy rooms, recycling centres and horticulture therapy.
"Our trainees include Down Syndrome, Autistic and other forms of slow learners. This is one of the first training centres in JB that caters to such young adults. The training activities include living skills, personal hygiene, academic study, pre-vocational and vocational skills," said Daniel.
"In the food and beverage programme, the trainees learn food preparation and baking. The commercial handicraft programme is to develop and showcase artistic talents such as making greetings cards and weaving mats. They also learn general cleaning, taking care of plants and herbs and they are also engaged by certain companies to sort and pack goods," he elaborated.
He also added that those who intend to benefit from one of our programmes need to be 12 years of age at the time of referral.
"They would be provided with basic level of self-help skills such as grooming and  independent toileting, They should be physically mobile and able to use transport and should not have any psychiatric disorders," he said.
The charity dinner organizing chairperson, Heng Hwa Kiang looks forward to assistance in any form from the public to enable it to help its students lead more purposeful and meaningful lives.
The Kiwanis International  is a global organization of members of every age who are dedicated to changing the world, one child and one community at a time.