Aireen Omar is the new AirAsia CEO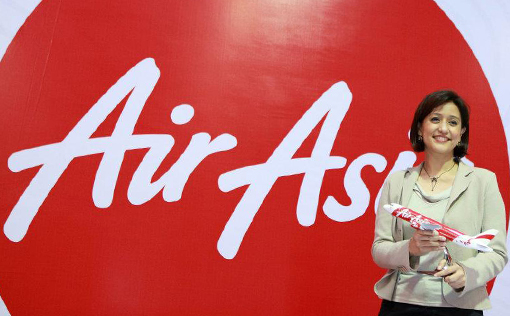 After much speculation, Aireen Omar, previously Air Asia's regional head of corporate finance, treasury and investor relation, has been  appointed as the new chief executive officer of Air Asia, taking over from Tony Fernandez effective July 1, 2012.
Fernandez meanwhile, is moving to Jakarta to head the airline's ASEAN regional headquarters.
In her new role, Aireen will focus on the day-to-day operations of AirAsia's Malaysian office, leaving Fernandes to focus on further expansion in Thailand, Indonesia, the Philippines and Japan.
Aireen said that her challenge in making Air Asia Malaysia to continue being creative and innovative, pursuing the airline's competitive edge.
"I know I have a big shoe to fill and I am confident to keep the target alive. Everyone can fly not only now but forever", said Aireen.
"We have 60 per cent domestic and 40 per cent international market share. We intend to maintain that and grow it," she told reporters after being named AirAsia's chief executive officer for Malaysia's operations.
Aireen said AirAsia Malaysia would continue to be creative and innovative.
In describing Aireen, Fernandez said beneath her sweet exterior, she is 'agressive and tough' and 'no little red riding hood'.
AirAsia's co-founder Kamarudin Meranun mentioned her ability to keep AirAsia 'ahead of the curve' during the credit crisis gaining the banks confidence in financing the airline to buy aircrafts.