Myanmar diaries: Yangon a city frozen in time
50 years under a closed military regime coupled with retarded growth have ironically managed to preserve much of the colonial era buildings in Yangon from demolition and redevelopment. However, mismanagement and neglect during this period have caused many of such buildings to be in a state of disrepair and deterioration.
In Myanmar, colonisation by European powers have followed much the same path and timeline as those in other South East Asian countries, in the 15th century by the Portuguese, followed by the Dutch and the British and finally independence in 1948.
Today Yangon is caught up in this democratisation process which is attracting development, overseas investments and mass inflow of tourists.  The shifting of the capital to Naypyidaw in 2005 means that most of these old buildings especially those housing government offices will no longer be properly maintained and may be due for demolition to make way for modern commercial and residential buildings.  The new capital is now some 300km away from Yangon.
Yangon, once the gem city of the British Empire, still boasts of 200 odd colonial style buildings making it the top city in South East Asia with the most colonial era buildings. With hungry developers, particularly from mainland China knocking at the door to invest in Myanmar, many of these decaying buildings might not see the light of day in the next decade or so.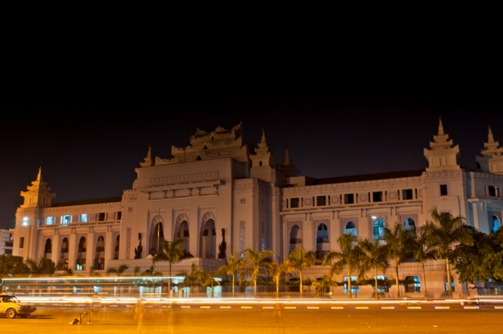 Nightview of Yangon City Hall located downtown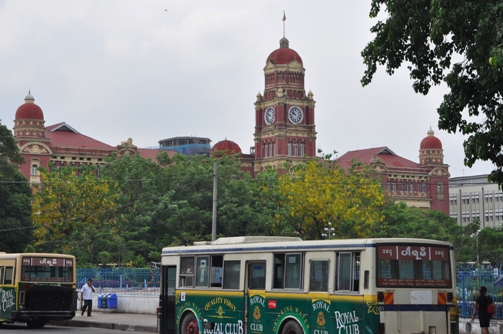 Yangon's Palace of Justice just opposite the City Hall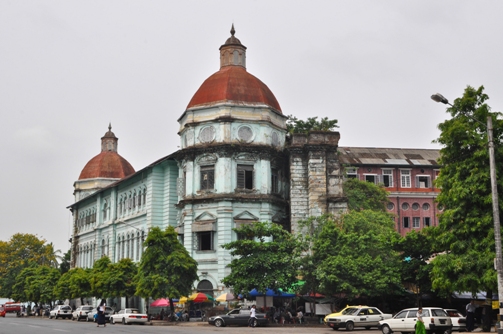 The former Accountant General's Office responsible for collecting revenue for teak, opium and salt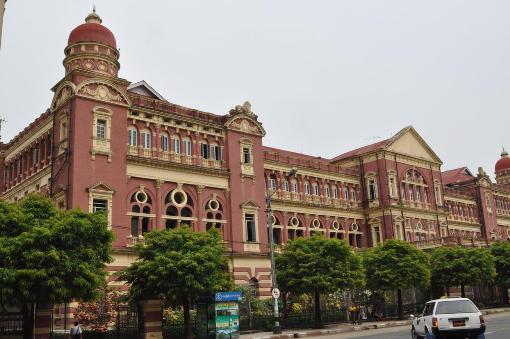 This building has been converted into a hospital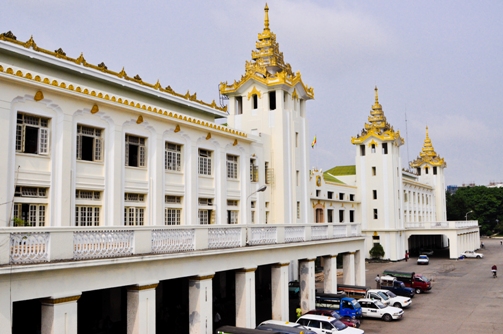 The Yangon Railway Station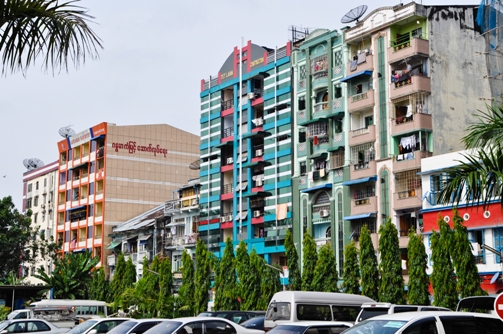 A typical 8 storey apartment in Yangon. In Yangon, buildings with 8 or less storeys are not required to be equipped with lifts.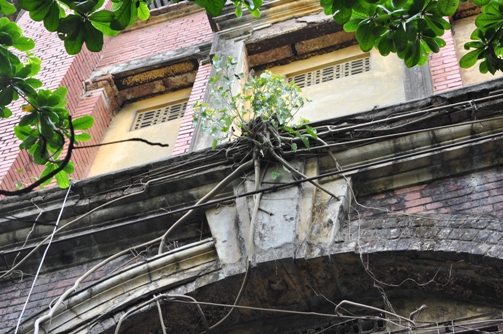 Decades of neglect has left this building in quite a deplorable state
However all is not lost.
The government of Myanmar wants to attract foreign investments and big time tourism.  The continued preservation and restoration of these colonial buildings will provide the impetus to achieving this economic goal.
Opposition leader, Aung San Suu Kyi has already softened her stand against foreign tourism and this will definitely pave the way for future tourism, providing the much needed income for the people.
The Yangon city administration has a moratorium placed on demolition of buildings more than 50 years old.  The Yangon Heritage Trust was formed by business tycoons, architects, NGOs and foreign conservation experts is now in the midst of preparing a preservation strategy for the Government's approval.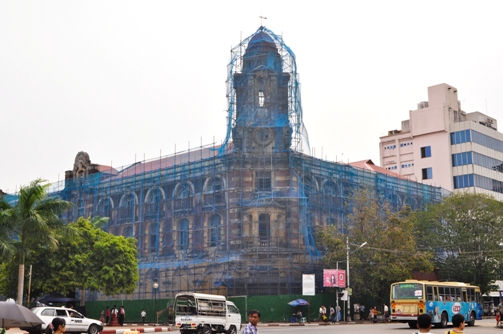 Former Rowe and Co Department Store builit in 1910 being restored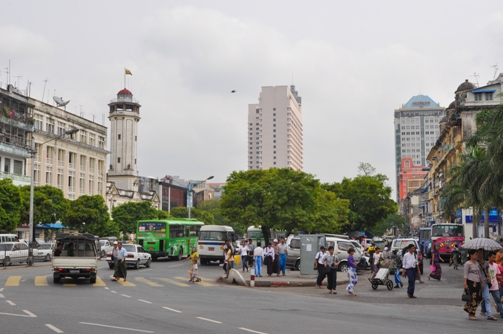 In the near future, properties along this boulevard in downtown Yangon will skyrocket making it out of reach of most  Myanmarese.
At far greater risk of being demolished now would be apartments scattered along the main boulevard and narrow alleys in  downtown Yangon where most of the colonial era buildings earmarked for preservation and restoration are located.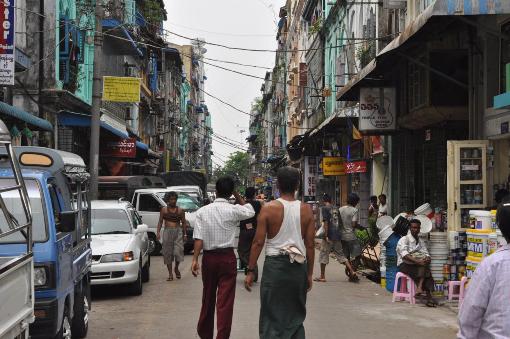 Apartments along narrow alleys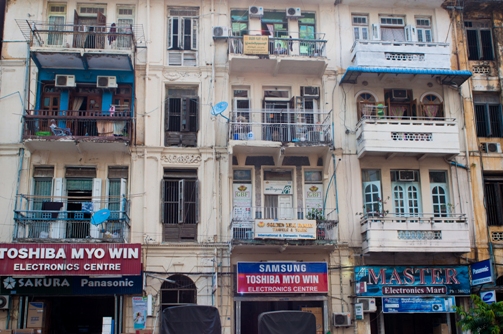 A typical apartment in downtown Yangon , complete with balconies and colonial architecture