Bloggers bond with robotic bartender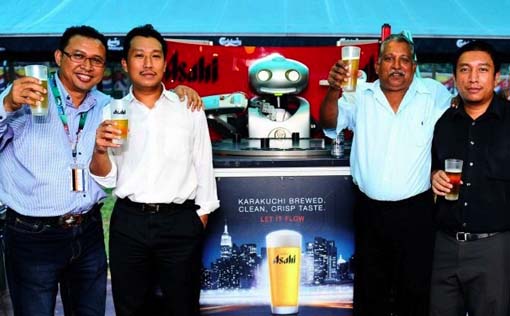 Carlsberg Brewery Malaysia Bhd recently hosted a a blogger's meet at the renowned brewery's club house.
The event was held for the bloggers to meet in person and exchange their views and explore more about expanding their horizon on hobbies, current affairs and other interests.
About 150 bloggers were invited for the the occasion.
During the night, the bloggers were introduced to Mr Asahi, the World's First Robot Bartender created with British and Japanese technology.
The robotic bartender and brainchild of Japanese brewer Asahi entertained the bloggers with its swift and sharp service.
In a collaboration to brew the Japanese beer with Carlsberg Brewery Malaysia Bhd, Mr Asahi  is capable of serving people in a fraction of the average serving time, saving people 13 minutes at the bar.
The robotic wonder is capable of pulling 300ml pints and opening bottles and Mr Asahi can serve up to 16 half pints or bottles at a time.
The mechanical artwork made its way to Malaysia in March and had toured the country to meet Asahi fans and celebrate the availability of Asahi in draught, pints and cans nationwide, brewed exclusively by Carlsberg Malaysia in Shah Alam.
Mr Asahi's first appearance  in Malaysia was at Sunway Hotel in March 2012 and his last was at the Asahi Blogger's Night where a Robotic Dance Contest kept the bloggers wildly entertained all night.
A total of  9 dancers took part and the winner was Luke Ong Jee Teck who was a student of Slick Dogg who hails from California USA.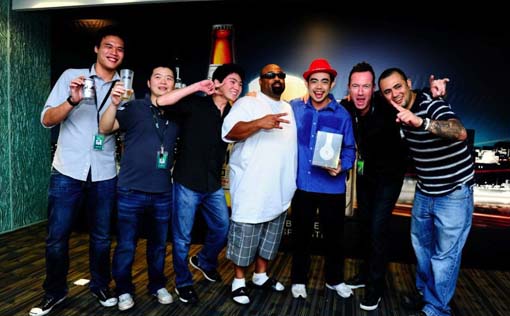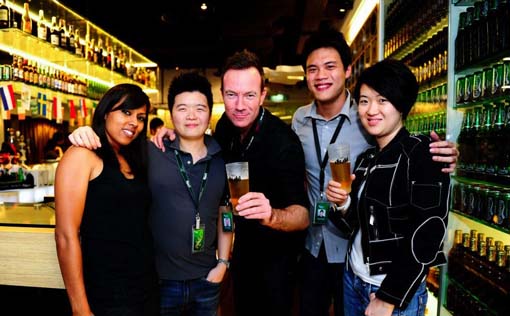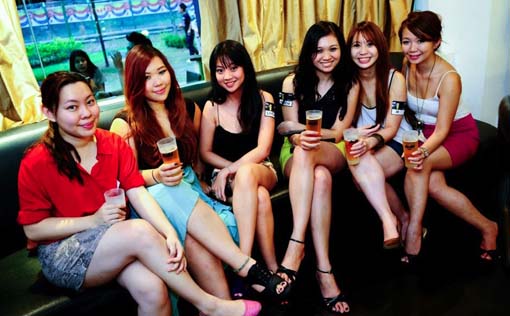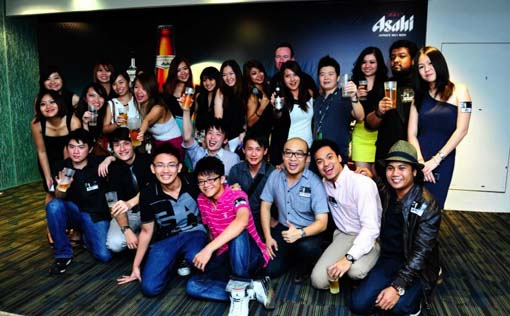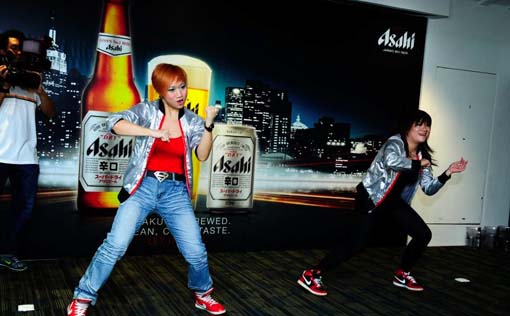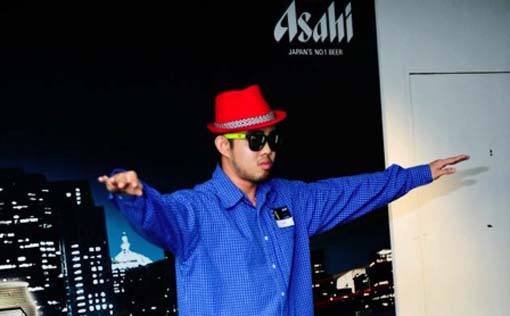 Photographs were provided by avid photographer Jaz Khai.